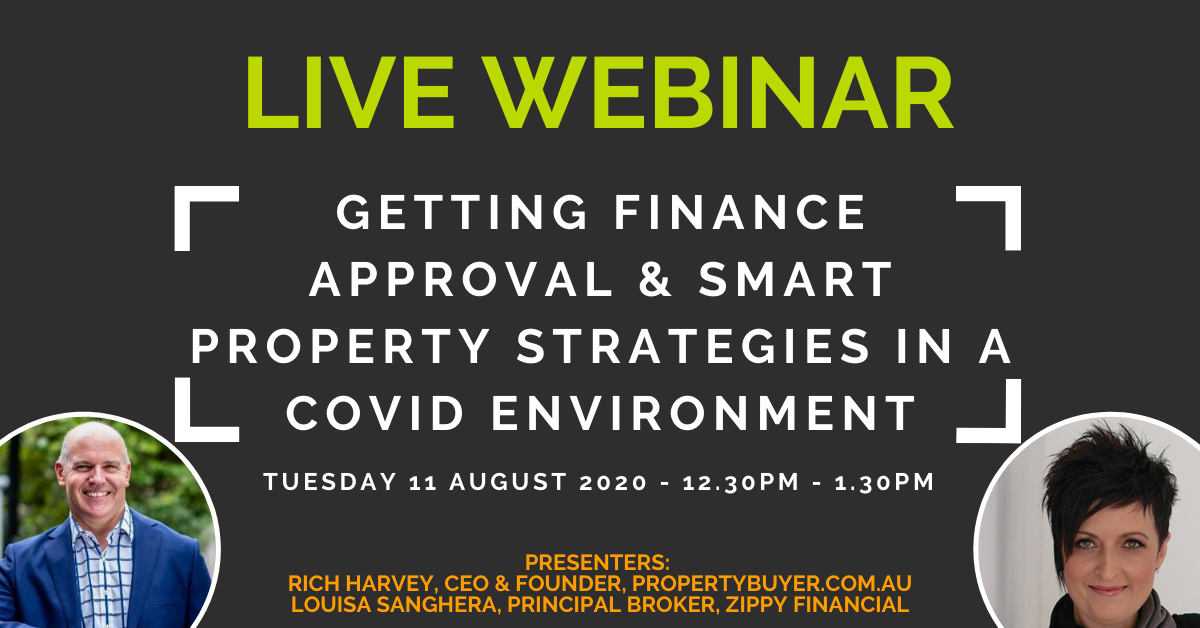 Tuesday 11th August 2020
Time: 12.30pm
Online Live Webinar
Presented by: Rich Harvey, Propertybuyer
Louisa Sanghera, Zippy Financial
The property market is still ticking along and actively trading despite the negative media headlines. History has shown how resilient the property market has been during various crises.
In this information packed webinar, I have invited Louisa Sanghera, the multi-award-winning finance broker from, Zippy Financial to share her abundant knowledge. I will be sharing my latest insights into the property market and give an accurate update on where prices are heading and the latest auction and sentiment results, PLUS I will be share some excellent strategies you can use right now to get a foothold into the property market.
We will be covering a wide range of questions and topics including:
How to position your finance approval so the bank says YES faster.
How lending criteria has changed since the Banking Royal commission
Why interest rates are not the most important factor.
The key differences between costs of interest only and principal and interest loans
How to structure your loans for the maximum tax effectiveness.
The six things you must do before you submit your application
Which lenders have the most favourable lending criteria
Refinancing and renegotiating my loan – Is it worth the effort?
Should I take advantage of deferred loan repayments?
What's really happening in the property market?
Where are the best opportunities for property investors?
Is now a good time to consider upgrading my home?
What are the key things to watch out for when selecting my next property?
Is it still possible to build a property portfolio for retirement?
And much more….
If you'd like a better deal on your home and investment loans this is one webinar you literally can't afford to miss.
Get real insights into the current property market and the latest finance options so you are confident with your property decisions.