Let us do the work of finding your perfect development site. Share your details with us to get the ball rolling.
As a developer it is important you get independent advice before committing to a purchase. You must know your feasibility inside out, otherwise it is a recipe for financial disaster. Our role in the development process is primarily locating a suitable development site and estimating sale values. We typically run our own internal feasibility before presenting the site to a client. We can also provide referrals to other key service providers including builders, engineering consultants, quantity surveyors, town planners, land economic consultants and project managers.
Joint Ventures
Our developer clients are particularly interested in Joint Venture opportunities directly with land owners who may be risk averse and not want to undertake a development application process themselves or lack the financial means to commence a DA. We can help vendors unlock the development potential of their land by undertaking an independent feasibility assessment and connecting the land owner with a suitable developer.

Types of property development sites we have sourced for clients in the past include:
Large land subdivisions
Multi-Unit Residential sites
Townhouse sites
Single dwelling home sites
Student accommodation
Hotels/ motels
Seniors living / aged care sites
Commercial office/ mixed use sites
Quick service restaurant sites
Industrial sites
Boutique duplex development sites
If you are a developer and you are looking for a site, contact our office to arrange a consultation to discuss your specific requirements.
We also undertake project consultancy work for site acquisitions or special projects. We have assisted several community groups and private developers amalgamate hand-picked sites with discretion and total anonymity.
We have assisted our clients purchase over $250 million in development sites in past 4 years.
RECENT PURCHASES:
Kurraba Rd, Kurraba Point $57,000,000 Landmark unit site
Hampden Rd, North Sydney $16,000,000 Unit site
Merlin St, Neutral Bay $15,000,000 Unit site
Birrell St, Waverley, $14,000,000, Aged Care site amalgamation
Boronia Rd, Bellevue Hill $12,500,000 Unit site
Heath Rd, Leppington $7,000,000 Land subdivision
Garden St, Alexandria $6,000,000 Hotel site
Charlton Av, Turramurra $3,900,000 Subdivision site
Thirroul, $4,000,000, Aged Care site amalgamation
Parkview Rd, Fairlight $2,830,000 Duplex site
Elemore Vale, Newcastle, $2,500,000, Townhouse site
Ocean St, Narrabeen $2,425,000 Renovator
Johnston Rd, Eastwood $2,030,000 Duplex site
Maitland, $2,000,000, Aged Care site
Karingal Crs, Frenchs Forest $1,860,000 Boarding house site
Karingal Crs, Frenchs Forest $1,635,000 Boarding house site
Carlisle Crs, Beecroft $1,700,000 Subdivision site
Ourimbah Rd, Mosman $1,850,000 Renovator
Kurraba Rd, Kurraba Point $1,350,000 Renovator
Meet our developer expert
Daichi Somehara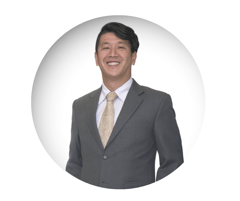 Daichi Somehara - Senior Associate Development Sites
Daichi has a unique ability to source off market sites is very impressive. His strong network of contacts and prospecting skills enable him to uncover off market development sites before they are advertised to the public - giving his clients the winning edge. Daichi has a strong understanding of feasibilities and can quickly assess the viability of sites. He is also a consummate negotiator and has excellent skills to professionally manage the negotiation process with both buyer and vendor.