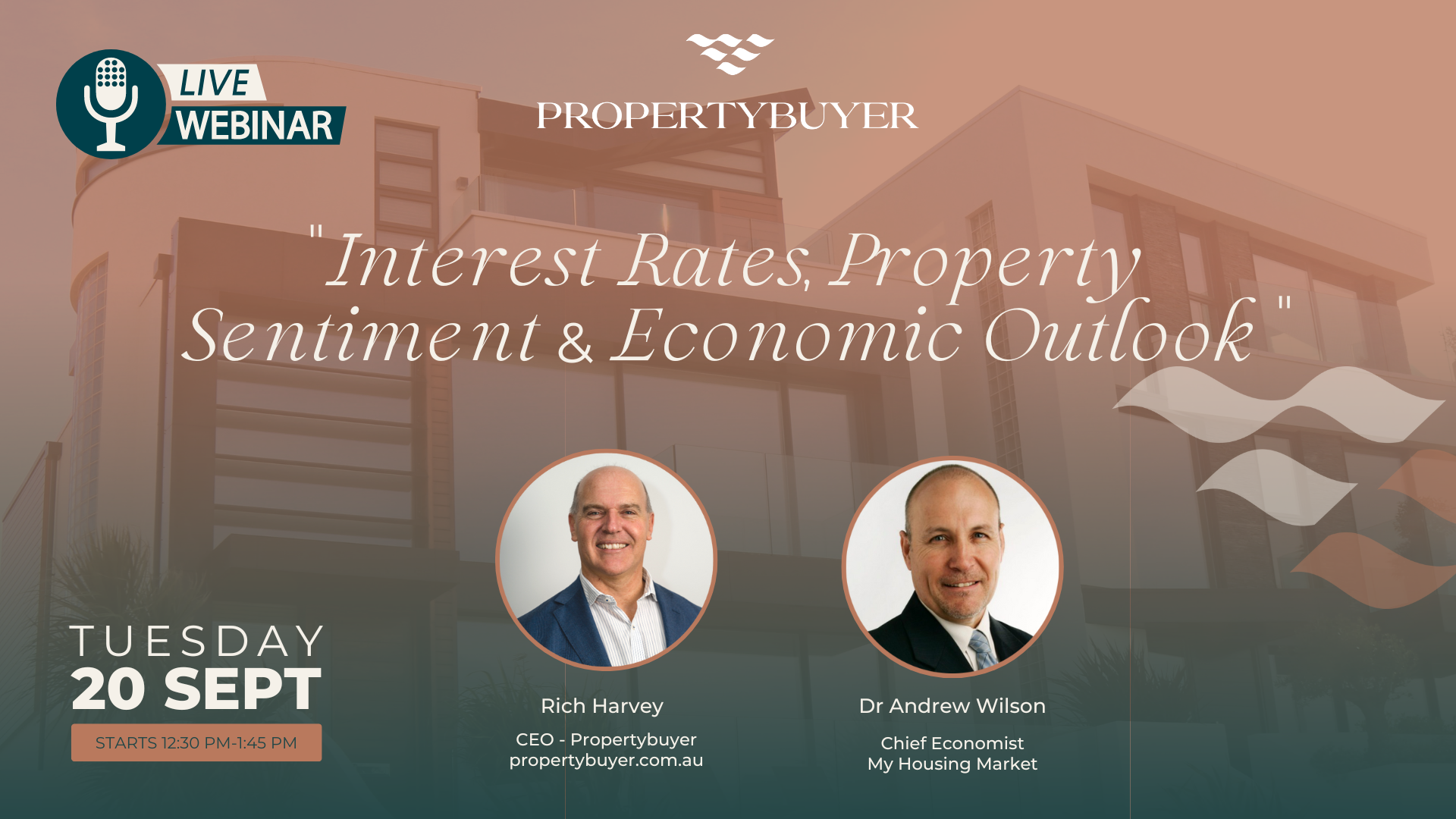 Date: Tuesday 20th September 2022

Time: 12:30 pm - 1.45pm

Presenters: Rich Harvey, CEO, propertybuyer.com.au
Dr Andrew Wilson, Chief Economist, My Housing Market
Where: Online Live Webinar
Presenters: Rich Harvey, CEO, propertybuyer.com.au
Dr Andrew Wilson, Chief Economist, My Housing Market
I have invited Dr Andrew Wilson, Chief Economist of My Housing Market, to discuss the rapidly changing market conditions and the future outlook for interest rates, the economy, general property sentiment and other trends.
We will cover a wide range of topics including:
• Where will interest rates end up?
• Are the fundamental property growth drivers changing post Covid?
• Jobs and Migration – what will happen with migration numbers?
• The future of apartment living?
• Will Australia dip into recession?
• Are we headed for a property market crash?
• What economic headwinds are likely in 2023?
• Are there any opportunities in property over the next 12 months?
• The impact of world-wide inflation on the property market.
This webinar will give you incredible economic insights into the current market to help you make better property decisions.