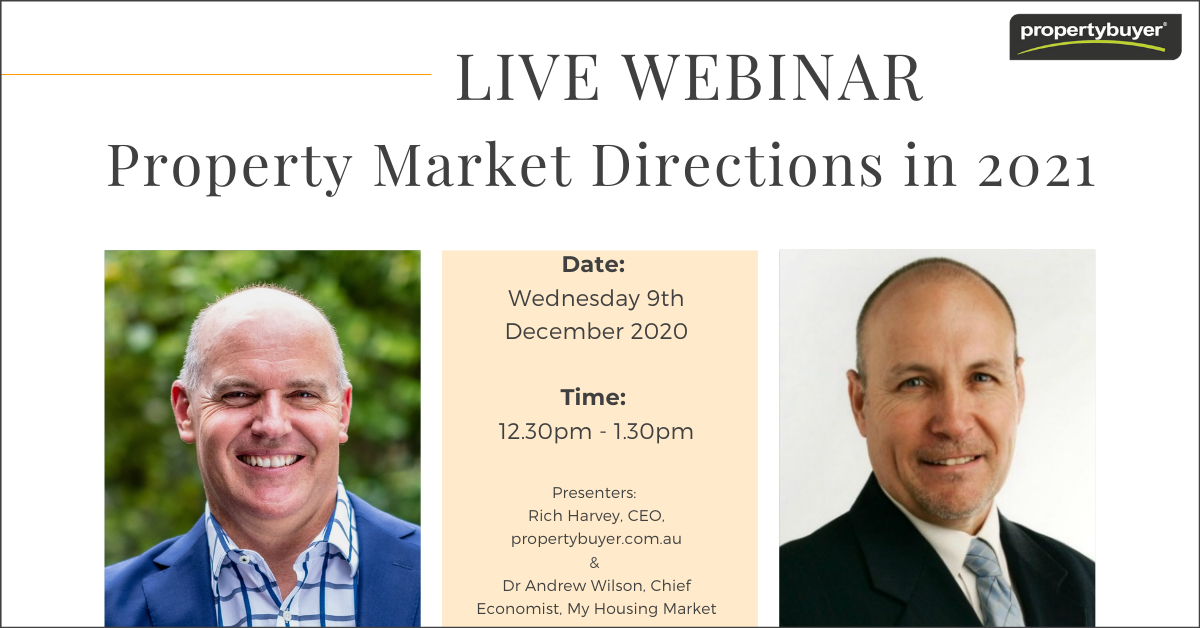 Date: Wednesday 9th Decmeber 2020
Time: 12:30 - 1:30pm (Sydney time)
Presented by: Rich Harvey & Dr Andrew Wilson
I have invited Dr Andrew Wilson, Chief Economist of My Housing Market, to help me uncover the likely directions of the property market for 2021.
We will also reflect on the tumultuous 2020 year with many COVID-19 induced trends now accelerating and discuss which trends are likely to persist, and which will fade away.
Is there really a new "normal" in the property market?
We will be covering a wide range of questions and topics including:
Predictions for the major capital cities over the next 2 to 3 years.
Will houses perform better than units?
What property types may struggle in the next 12 months
Market segments that investors should avoid.
The outlook for commercial property.
Why bank economists get their forecasts so wrong
A review of the supply situation – are listing volumes likely to increase, stay the same or decrease?
What is driving this pent up post-Covid property demand?
What are the biggest economic headwinds as we move into 2021?
The impact of high demand for international immigration numbers to Australia post-Covid?
What can we learn from NZ situation?
What will the impact of Covid spreading in the US and Europe on Australian economy and hence property market?
This webinar will give you highly relevant and useful insights into the current market to help you make better property decisions.