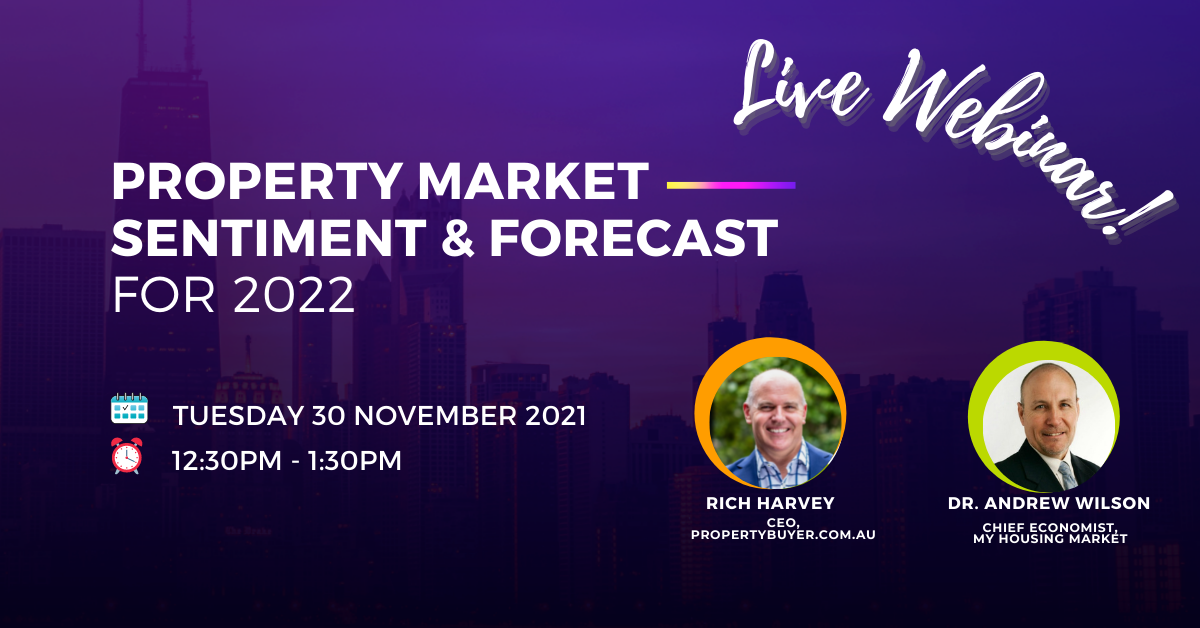 Date: Tuesday 30th November 2021

Time: 12.30pm- 1.30pm (Sydney time)

Presenters: Rich Harvey, CEO, propertybuyer.com.au

Dr Andrew Wilson, Chief Economist, My Housing Market

WATCH REPLAY
I have invited Dr Andrew Wilson, Chief Economist of My Housing Market, to discuss the changing market sentiment and uncover the direction of the property market for 2022.
We will also reflect on the rapid price rises of 2021 and what this means looking ahead.
We will cover a wide range of topics including:
Predictions for the major capital cities in 2022.
Which Covid trends are

likely to persist, and which will fade away?

The outlook for interest rates? When will they rise?
How much growth is left in this property cycle?
When will rents start to rise and why?
What property markets may struggle in the next 12 months
The outlook for commercial property.
Why bank economists typically get their forecasts wrong.
The impact of rising listing volumes?
What economic headwinds are likely in 2022?
When will immigration numbers start to ramp up with borders re-opening?
The impact of world-wide inflation on the property market.
This webinar will give you very useful insights into the current market to help you make better property decisions.