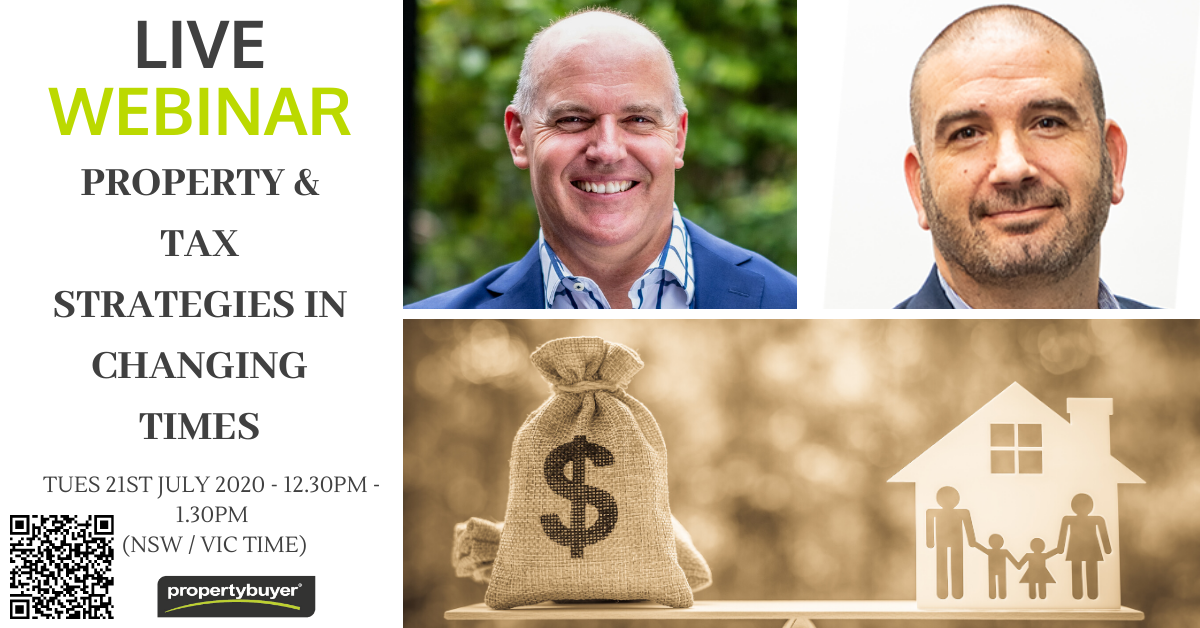 Tuesday 21st July 2020
Time: 12.30pm
Online Live Webinar
Presented by: Rich Harvey, Propertybuyer
Peter Locandro, Chan & Naylor
As we come out of Covid-19 economic hibernation and enter the new financial year, now is an ideal time to take stock of your financial situation and plan ahead.
July is the ideal time to review your tax and finances to get the right structures and strategies in place to take advantage of a changing market. Everyone has different financial circumstances, but with a sound plan and strategy, you can start to put yourself in a better position for the future.
Some people think they can earn their way to wealth while others try to save their way to wealth. Both these methods are difficult and take a lifetime. With the right application of sound financial planning you can Leverage your way to wealth.
In this webinar we have two highly experienced and successful speakers that will cover many of your burning questions, including:
Where is the property market heading in the next 6- 12 months?
What will happen when JobKeeper finishes?
How much have property prices really fallen?
What is a safe level of debt to hold in property? What LVR at each life stage?
Can you still get depreciation on an older property?
What are the ongoing benefits of negative gearing – or is this strategy dead?
Simple tax strategies every investor must know.
When is it appropriate to start using a trust structure and what are the implications?
Pre-paying interest – is this a good idea?
How can I manage my property cashflow better?
To help me answer these great questions, I have invited Peter Locandro, Managing Director of Chan & Naylor, to share their expertise on how you can improve your tax affairs and get the right advice around the best way to move forward.
This is one webinar you just can't miss.