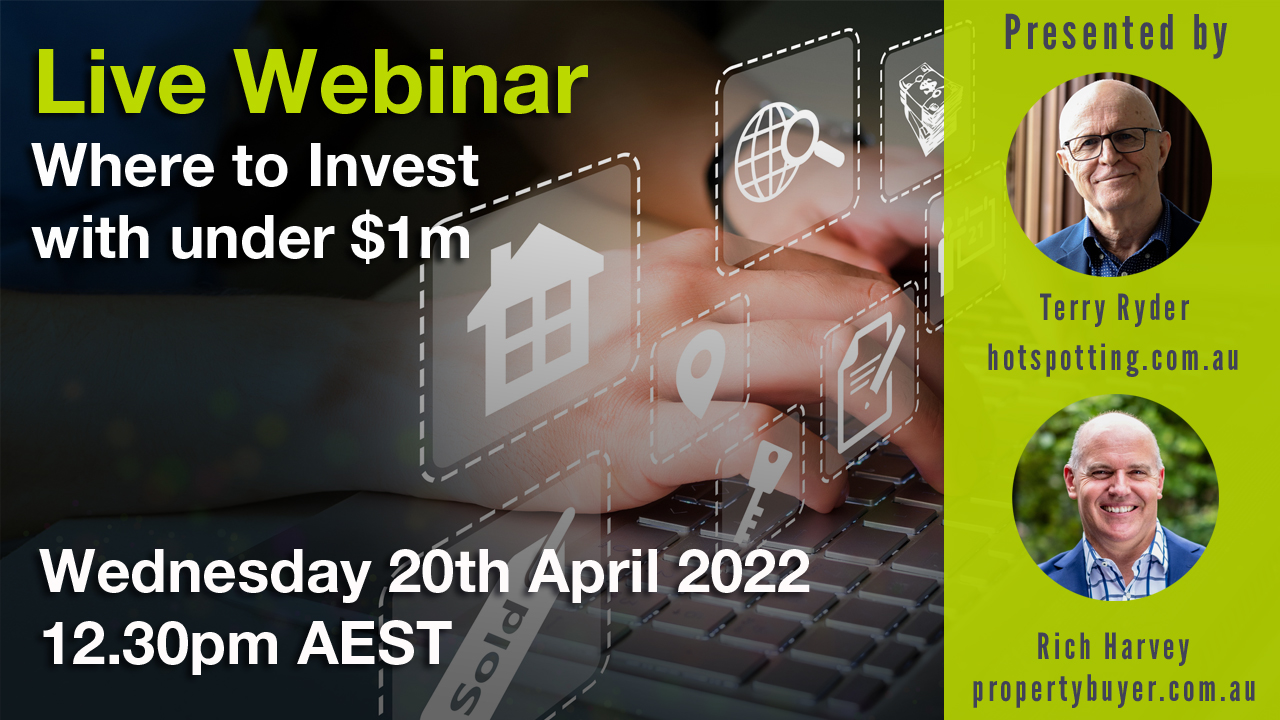 Date: Wednesday 20th April 2022

Time: 12.30pm- 1.30pm

Presenters: Rich Harvey, CEO, propertybuyer.com.au
Terry Ryder, hotspotting.com.au
In this live webinar the ever-researching Terry Ryder Founder of Hotspotting.com.au and Rich Harvey, CEO of Propertybuyer and multi-award-winning Buyers' Agent, and will be discussing the latest market conditions, trends and locations that may suit various investment strategies.
• What dos $1M buy now that the market is cooling?
• How do I know what location to buy in?
• What's better capital growth or yield, or a combination of both?
• What areas are set to continue thriving off the back of Covid property trends?
• People are talking about a second wave (of growth) what do they mean by this, and will it happen?
• What do I do if my home has negative equity and interest rates rise?
This is a highly insightful webinar is ideal for home buyers and property investors to get the latest updates. Get real insights into real issues so you are confident with your property decisions.