7 ways to supercharge your rental return



March 13, 2018 / Written by Rich Harvey
By Rich Harvey, CEO and Founder propertybuyer
I understand the equation. If prices rise and rent stagnates, the gross yield falls.
Of course, over the past few years, investors in Sydney have been trading off rental return for capital gains, but that means overextended borrowers can come unstuck.
One solution is to ramp up your income from real estate, but how can that be done?
Fortunately for you, propertybuyer.com.au has come up with seven strategies to boost your property cash flow.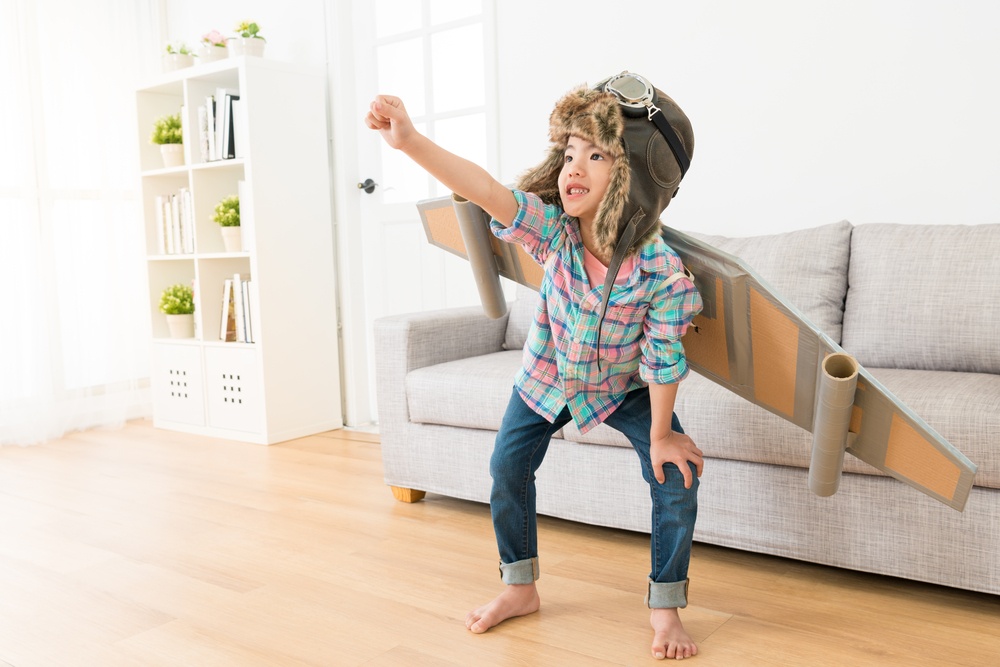 1. Super nan
Granny flats rock!
Despite recent efforts to rebrand the backyard icon as "Fonzie Flats", everyone would agree their Nan is far cooler than a fictional Henry Winkler character.
Assuming your investment property fits the brief in terms of practical and planning setbacks and floor area, you can construct one of these Aussie wonders for around $100,000 to $140,000.
Depending on all the usual factors, Granny Flats can boost your rental return by $300 to $550 or more per week – that's a gross yield of 15 per cent to 20 per cent on the cost!
Just make sure you're across all the guidelines.
A speciality builder and project manager who can help you achieve the granny flat solution might be the go.
2. Take the high road
Highset homes aren't just great for catching breezes and allowing you to gaze across the suburb like a monarch perusing their kingdom.
If a granny flat is impractical or beyond your budget, how about adapting your existing highset home to create a second living area.
These spaces are usually bare concrete and brick enclosing a rickety ping pong table, a mouldy bean bag and an unused second toilet anyway.
A bit of thought can see them transformed into a functional space complete with bathroom, kitchenette, lounge and bedroom.
Even home buyers are getting in on the act seeking homes with dual living potential – living upstairs and renting the downstairs area.
Again, seek professional advice and think hard about your potential tenant base when creating your new "flatette".
3. Induplexity
If you're a cash flow king with a blank canvas at your disposal, then consider a duplex or triplex instead of a single living space structure.
It's a great way to double-up on income and ensure you can service the loan while your land component continues to increase in value.
Clever design of these accommodation types has even evolved to help them "disappear" among suburbs where standard detached housing is more common.
And remember – building a duplex from scratch means you get the exact design you want and ability to claim full tax depreciation.
4. BnB Baby!
Short stay accommodation websites are helping thousands of Aussies drive up their rent returns.
AirBnB is the big one but there are others available to all punters such as like Aura, Gumtree or Stayz – a quick google will help reveal the options.
Short stay guests will pay more per night to secure a temporary space, so you might need to purchase a bigger piggy bank for all that extra dosh.
It's true that higher vacancy is more of a risk, but owners with the right accommodation in best-suited locations have been pleasantly surprised by their holdings short-stay popularity.
Short stays are also more labour intensive.
Not only is there more cleaning and maintenance, but owners are viewed as "hosts" that are on hand 24/7 to help provide for their guests needs.
There are management companies that can help with short stay, so check your local area.
5. Scholarly income
If you can draw in the university population then you have an opportunity to win big.
Student accommodation allows you to rent out your investment by the room on irregular lease terms – and that can reflect far more per week than can be achieved by traditional renting.
Students tend to pay more per room and share the communal kitchen and living space.
The most effective student accoms will include furniture and free WiFi among the features, and some will even have ensuites for each room.
Check on the level of student demand for your area.
You can also contact local universities and colleges to see if they have a placement program for students.
6. Furniture
Simple solutions are often the best blessing.
Fully furnished homes in the right sort of locations achieve great returns, and with the cost of furnishings at an all-time affordable level, this means more money back from your outlay.
This can be a great little earner – particularly if you're in an area where professionals are interstate commuters or workers need only 12-months accommodation at a time.
When considering buying furniture you don't have to buy brand new. Look for seconds or ex hire furniture – some of these can be picked up for a bargain and make your property look a million dollars.
7. Renovate for rent rises
Perhaps your investment is simply tired.
Older structure present owners with the opportunity to drive rent gains by taking care of the basics.
A cost of paint or an inexpensive but clean upgrade to kitchens and bathrooms can help tenants fall in love with your holding and bring in the additional dollars.
A more comprehensive bit of handiwork on an older home might even see you yield a unique cash flow opportunity because of the home's "challenging layout".
Sometime these dated properties have large living areas that can be simply divided by non-structural walls to create additional bedroom.
If your holding is a two-bedder with a huge lounge and family space, why not see if you can adapt the square metres and create a three or four-bedroom option for renters.
Just because you're in a capital-growth haven doesn't mean you can't have a high rental income.
Seek advice and think outside the square to help boost the return from your next investment.