Can we have a V-shaped rebound for property? - April 2020



April 9, 2020 / Written by Rich Harvey
By Guest Blogger, Pete Wargent,
Next Level Wealth - www.gonextlevelwealth.com.au
COVID-19 recession
Australia is heading into its first recession since the early 1990s, and the early data suggests it could be a painful one.
On the plus side, for reasons that aren't necessarily yet well understood, we've seen some remarkable progress on flattening the curve on new cases of the Coronavirus.
While nobody would wish to predict what happens from here given the global nature of the pandemic, the progress since late March in the number of new cases in Australia has been better than anyone could have dared to hope.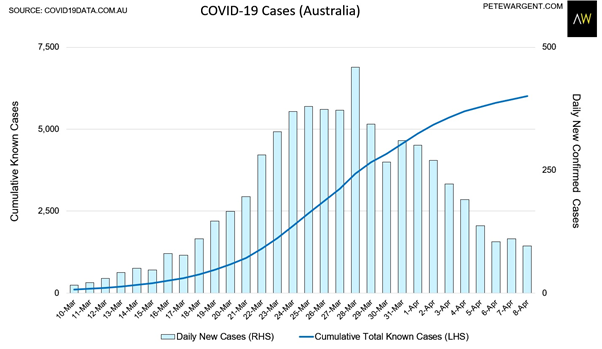 The government and Reserve Bank have immediately implemented a broad suite of measures to 'build a bridge' to the other side of this recession, but the range of potential outcomes for unemployment remains very wide at this stage.
Of the potential factors which can cause a property crunch (such a credit freeze, a widespread dwelling oversupply, or rising borrowing costs) a sharp rise in the unemployment rate is the big one to watch through this cycle.
The number of forced sellers will be lower than might otherwise have been the case given the lowest mortgage rates in living memory and the option for stressed borrowers to take a 6-month mortgage payment holiday if required.
Still, the state of the labour market will bear watching closely over the coming months.
Soft reopening?
With some states and territories already reporting very low numbers of newly conformed COVID-19 cases, a 'soft reopening' of the economy will soon be countenanced across many parts of Australia.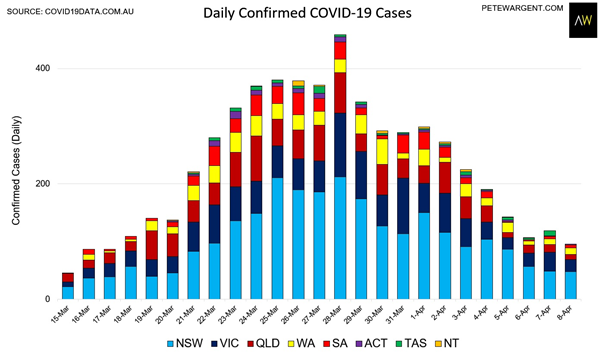 In the short term there's likely to be some pressure in the rental markets are more Airbnb owners are forced to list their properties on the open rental market, while commercial real estate markets traditionally take a sharp knock through recessionary periods.
For the residential market the initial impact is more likely to be seen on the level of transactions, rather than on prices.
Shape of the rebound
Eventually Australia will come out the other side of this recession, as we always do.
And when we do so, there will be a range of factors to give the housing market a tremendous tailwind.
These includes mortgage rates from potentially as low as 2%, the prospect of many years of low interest rates (and no real returns from cash), the lowest Aussie dollar in about two decades, and bucketloads of 'new money' washing around the economy from government and central bank stimulus.
This powerful combination, when added to a possible 'cobweb effect' limiting the supply of new stock, could see a sharp V-shaped rebound in property through the spring of 2020.
The one factor which gives me pause on that front is that immigration has effectively been halted in the short term.
The Aussie economy has long enjoyed the 'sugar hit' of high rates of immigration through the resources boom and beyond, while sectors such as tourism and international education have thrived as a result of short-term arrivals, especially from China, India, and elsewhere across Asia.
Until such time as free travel and open borders resume, this may put something of a dampener on the housing market rebound, since high rates of population growth do tend to underpin demand.
To have one of our friendly Buyers' Agents to contact you in regards to buying property :
or
call us on 1300 655 615 today.