How to Get an Edge in the Australian Property Market - August 2021



September 1, 2021 / Written by Rich Harvey
By Guest Blogger, Martin Zheng, Co-Founder
Odin Mortgage
Australia is known for having a brilliant combination of natural wonders, rich fine wine, vibrant cities and outgoing laidback locals. The idyllic backdrop and the reputation that the Australian economy has established beckon investors to purchase property in the land down under.
While the economic turmoil associated with COVID-19 has affected the global property market severely, despite living in a time of great uncertainty, consumer confidence in the Australian property market continues to edge up while interest rates remain at all time lows.
If you are an Australian expat, foreign national or intended migrant looking for a definitive guide on how to buy property in Australia - you've struck gold.
Hoping to embark on the venture without making rookie mistakes that can cost you hundreds and thousands of dollars? Look no further - here are some things you need to know when you start digging for diamonds in the Australian property market.
Step 1 – Review your existing mortgage
Think that you are paying too much for your existing mortgage? Well, truth is - you probably are (especially if you have not checked up on your loan for a while)!
Interest rates fluctuate from time to time and let's be real: we need to have every last cent we can grab hold of in preparation of a property purchase. The home loan market caters to many different buyers, so by switching lenders and refinancing you could save thousands.
By reviewing your mortgage, you could potentially find a better deal (especially when you have been paying off your mortgage for several years). Given that you may have paid over 20% of your property's value, this could translate to a line of credit that you can use for other personal ventures.
If the value of your property has increased over time, you will also have extra equity in the property that can be released, giving you added flexibility with your money and the possibility for renovations or investments amongst other things.
It's not surprising for some people to switch lenders when they are unhappy with their current one in terms of the rates offered or the management. So it is best to consider refinancing if you want lenders who will genuinely give you your money's worth in terms of service and value.
Reviewing your loan might sound like a hassle, but with Odin Mortgage, we can ease your pain and make sure the process is quick, straightforward and wallet-friendly.
Step 2 - Understand the current lending market conditions
Different home loan options in Australia nowadays can confuse a lot of buyers which might put them off of getting one. If you are new to the real estate market in Australia, you should reach out and have a discussion with us (it's free!).
You must be fully informed and be aware of the minimum deposit Australian lenders accept and the amount you can borrow. Lenders will consider your financial situation and other factors to decide on how much they can lend you devoid of overstretching your financial capacity.
At the current time of writing (August 2021):
Mortgage interest rates are at the lowest point in history.

The Reserve Bank of Australia (RBA) has stated we will be in a low interest rate environment until 2024. Inflation rate is to be between 2-3% and job growth to return to pre-COVID levels before rates start to increase again.

You're able to get a 30-year loan tenure regardless of age.

You can do Interest-Only repayments with a slight premium, although the majority of clients are opting for Principal & Interest.
Step 3 - Get your loan pre-approved
Before you start looking for a property, get a pre-approval for your loan. A pre-approval is issued on submitting various documents about the income of the buyer, location they are based, employment status as well as other factors. As major verification is done during the pre-approval stage, loan disbursement becomes fast and easy when a property is located.
Pre-approval assures you that you are eligible for a loan and also gives a clear idea of the amount you can borrow and how much you would need to pay upfront as a deposit to better allocate your money. It also ensures that you will not be setting yourself up for disappointment if the lender does not agree to lend you the amount you had hoped.
There's really no downside to getting a pre-approval - it is a quick and easy way to show agents and sellers you are serious about getting a property and gives you peace of mind through understanding your full financial options and requirements upfront.
A few things you should look out for when getting a pre-approval:
Your current financial position

Loan-to-value ratio (LVR)

Interest rate (Variable/ Fixed/ Split)

Loan tenure and conditions

Upfront and ongoing payments



Step 4 – Shop for a property that is strategically located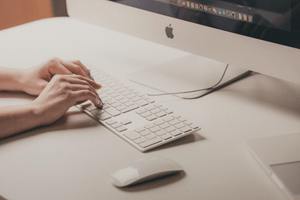 Now that you've been pre-approved, it's time for the fun part - house hunting.
There's a lot to consider when narrowing down your list of what to look for in a new home, but one aspect seems to be overlooked most of the time, and that is….
Location, location, location. (Important things must be said thrice)
When you choose a property in a great location, it will remain a valuable asset no matter how the real estate market may fluctuate. You can get a slightly shabbier looking house and make it presentable through renovation, but there is nothing you could do to change the location of your property.
Properties that are close to public transport infrastructure are often more desirable (even better if it is located at a walkable distance to offices and other local amenities). After all, time is arguably more valuable than money, and most people are willing to pay to save time.
If you are an expat or foreign buyer, then it makes complete sense to engage a local expert Buyers Agent to assist with the entire purchasing process. The Buyers Agent will advise you on the best suburbs that fit your budget and requirements, search and shortlist suitable property and give you unbiased advice on the pros and cons of each option. They will also evaluate and guide you on price and negotiate or attend the auction and coordinate the exchange of contracts and settlement steps. The team at Propertybuyer, Australia's most trusted and Awarded Buyers agents would be our recommendation to reach out to.
Step 5 – Property valuation matters
Property valuation is a detailed report of the market value of a property based on its location, condition and other factors. The current property climate makes valuation even more important as prices have been going sky high.
It is vital to look for the best property valuation especially when the estimated price of the property considerably influences the amount of loan. A higher property valuation can allow you to borrow more from the bank. This is because the maximum you can borrow without paying Lenders Mortgage Insurance (LMI) is usually 80 percent of the purchase price or valuation, whichever is lower.
In some cases, the bank's valuation could be significantly lower than what you (as a buyer) expected which would result in a heftier cash outlay - making valuation all the more important.
Step 6 - Let Your Head Guide Your Heart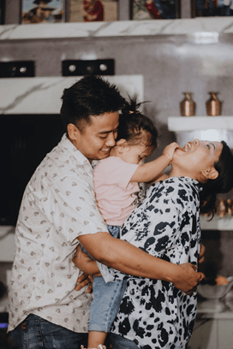 The bottom line here is: think before you act. Oftentimes, we make poor financial decisions if we make rushed decisions without staying objective about the investment potential. As much as we want to get the property, it is paramount to plan ahead and consider the individual elements of your purchase. Find out everything you can about the property, especially the obvious issues that may influence whether you proceed with it. Always keep your head in the game and never rush through the process.
==
Buying a property is never easy, let alone applying for a loan and buying real estate in Australia while being away from home. While it can be quite confusing and even intimidating, with the right people and game plan, you can make this big purchase and proceed with confidence.
Ready to explore your home loan options? Get in touch with the team at Odin Mortgage today.
Click below to:
or
call Propertybuyer on +612 9975 3311 today.