Professional advice for first time property buyers



March 13, 2018 / Written by Rich Harvey
By Rich Harvey, CEO and Founder propertybuyer
Old hands at the property purchasing game always remember their first time.
It's a moment where everything is new, from the thrill of finding the perfect holding among the mosaic of listings through to the battleground of contract negotiations and finally when you turn the key and open the front door to your new property.
Not too many years ago, first time buyers had to rely on a trusted friend or relative for guidance. Somebody who'd been through the purchasing rodeo and would be on hand to pick up the phone when a cry for help was made.
For any young buyer without a mentor, the road could be difficult. Buying is a baptism of fire, and the seller and their agent was usually several steps ahead of you in the process.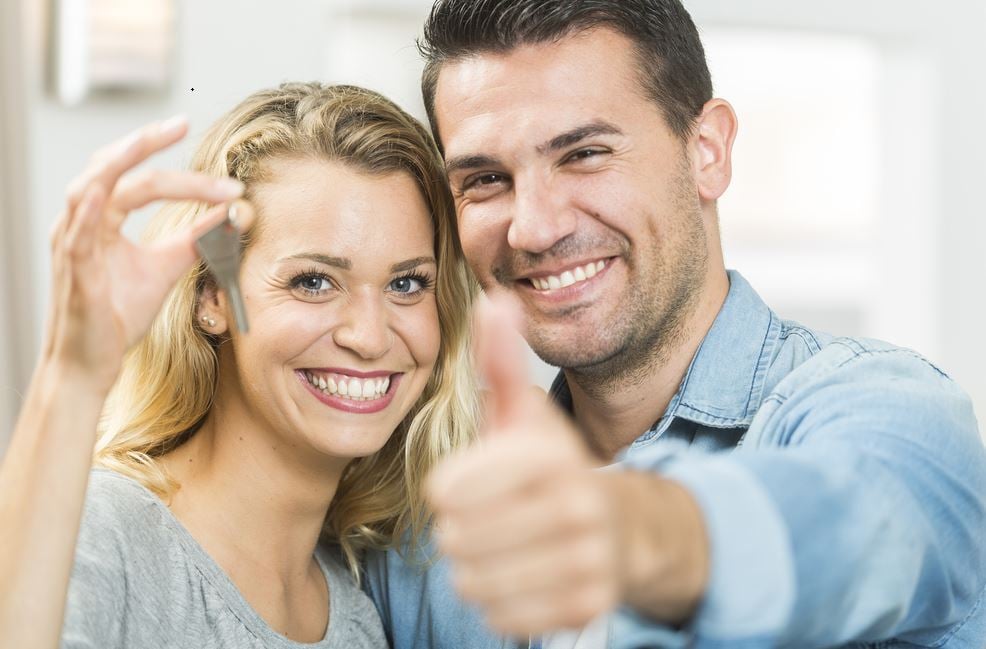 Times have changed and there are now independent professionals at your disposal. Unfortunately, many first timers don't feel their needs warrant the help of a buyer's agent (BA), but I think they're mistaken. They may consider it indulgent to employ a BA, but calling on a professional is just smart thinking when it comes to securing an initial venture.
Here's five reasons why a first-time purchaser should use a buyer's agent.
It's all about team
Even experienced buyers need a team on their side, and employing a buyer's agent from the get go helps secure the right people for your portfolio both now and into the future.
BAs form relationships with a variety of professionals involved in a deal. Conveyancers and finance brokers are the big ones. Experienced BAs will have already sorted the field on both of these fronts to select the ones that are right for you.
It's not just the long-term advisors either – building and pest inspections, surveyors, town planners, architect or draftsmen, builders… anyone who is needed will be on the BA's speed dial so even with unusual projects, you're sure to find someone with the right know how.
Fear not
Bravado is one thing, but fear can grip even the hardiest of young players come game time.
Using a BA gives first timers the confidence of having a champion in their corner. All aspects of the process are covered. If you're about to negotiate but don't know how to lay down an effective first offer, fear not – your BA will take care of business.
Is your dream pad going to be on the auction block? Stand down and let your BA take the paddle.
Having a supportive BA ensures you can move confidently towards real estate ownership.
Time = money
Even for property young guns, time is precious.
Sorting through the gaggle of listings to narrow down your key choices is tough enough, but try including Saturday mornings spent wandering through open homes (a particularly painful experience if you've been having a 'quiet' catch up with mates the night before) as well as the 'dry gullies' of offer and rejection that inevitably comes with trying to close deals.
All these things burn up precious time. A professional will have well-honed processes to ensure they can find the right property quickly, and then act to secure it on the best possible terms – all while you're busy doing better things.
Don't get ripped off
One of the most stressful elements of purchasing a home is ensuring you pay the right amount.
BAs understand their markets, and can tell fairly quickly if a deal should be a "go" or a "no".
The key here is to ensure your BA is an independent professional working on your behalf. Ask them how they earn their dough and what their responsibilities are to you as their client.
Also, ensure they're a member of a reputable professional organisation such as the Real Estate Buyers Agents Association of Australia (REBAA) so you can engage them with confidence.
Working out the value of a property is not as easy as just pressing a button on an online portal. You must compare AND inspect like properties. This is what I do on a daily basis, appraising the value and working out just the right offer to make to secure the property and ensure the bank valuer agrees! Local buyers' agents are experts in their local patch and know the market values intimately.
Landing the best deals
One of the best reasons to employ a BA is they have access to a market most other purchasers never see.
BAs take years to build up and maintain networks that allow them to see many listings before they're advertised to the wider public – and it's not just restricted to prestige holdings.
BAs can let their clients get an early look at a home – particularly in situations where the vendor wants a fast sale and is willing to discount on market value.
When it comes to buying your first time, there's never been a better time to employ a professional buyer's agent as your voice of sanity and security in the property transaction.
The cost of having a specialist in the field is well worth it and the relationship will mark the start of a (hopefully) long and fruitful journey into the world of building a real estate portfolio.