Sydney 2018



January 18, 2018 / Written by Thirst Creative
By Rich Harvey, Managing Director propertybuyer
Sydney 2018!
Observers watching Sydney real estate a decade ago would have scoffed at anyone predicting a boom market post-2014.
"You're dreaming!" would have been their Darryl Kerrigan-like catchcry.
Back in 2008, all the joy had deflated from the market while dazed stakeholders dusted off their shoulders and gazed upon the post-GFC train wreck wondering, 'What now?'
But fortune favoured the brave.
If you decided to bite the bullet and buy almost any Sydney property between 2009 and 2016, chances are you're congratulating yourself on an Einstein-level investment move. It's been a hot run for real estate and despite doomsday predictions of a market collapse being touted by some pundits as far back as 2014, our harbour city has gone from strength to strength.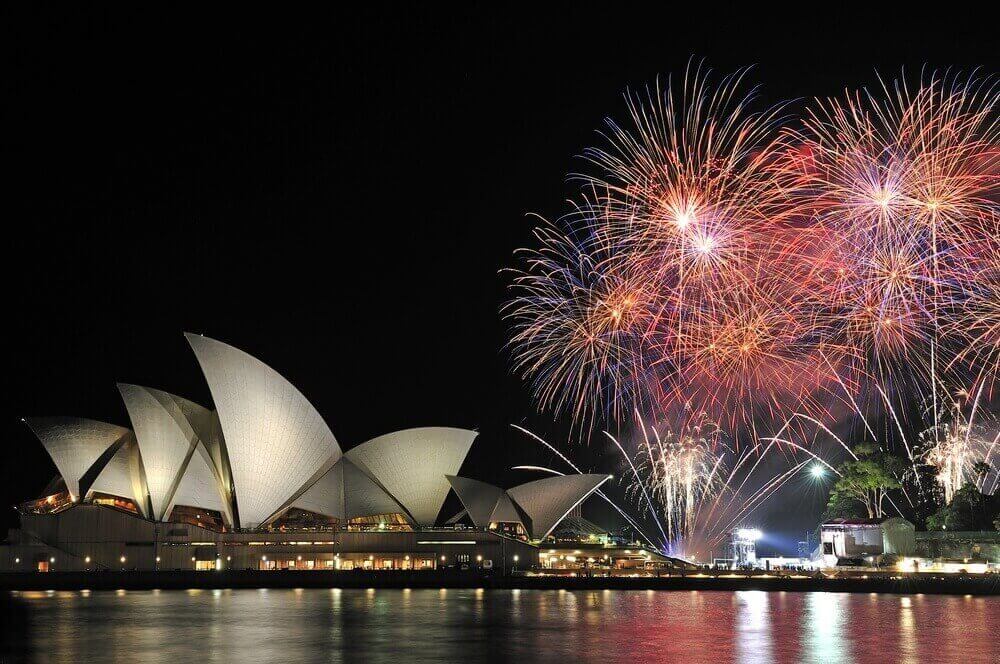 ABS data shows that Sydney housing, on the whole, gained around 70 per cent in value over the past five years - although some locations and property types performed substantially better.
Enter 2018 and while our enthusiasm for bricks and mortar continues, it's been somewhat tempered.
According to CoreLogic data, the Sydney four-week average auction clearance rate in late 2016 was up as high as 80 per cent and sellers were taking advantage of insatiable buyer demand.
Fast-forward to the present and that clearance rate sits closer to 55 per cent.
And while landlords and homeowners had grown accustomed to annual gains in the double digits, the most recent Corelogic Home Value Price Index indicated a twelve-months value gain for Greater Sydney closer to 2.5 per cent.
What's in store this year?
Despite some frantic backpedalling by once bullish professional commentators, I don't believe Sydney property owners should panic.
Yes, property has become an expensive asset class in our town – particularly for those wanting to live a little closer to the bright lights of the CBD – but we remain a fundamentally strong centre with an enviable economic position. Our business base is well diversified and employment prospects are good. We have the natural attributes to lure in buyers not only from across the country, but around the globe. There's a limit to the number of big cities in the world that offer such magnificent real estate near the water's edge with a laid-back, outdoor lifestyle as well.
2018 will be the year when a shotgun approach to investing will yield more disappointing results than it has in the past, so expect smart buyers to exercise surgical precision when analysing right locations, price points and property types.
Worth your time
Sydney is made up of over 700 suburbs so it would be foolish to blanket then all under a single predictive banner of either "Success" or "Failure" this year. Drill down, people, drill down – it takes decent digging to unearth a gold seam.
In a broad sense, the eastern suburbs are already the most competitive for buyers, with near-CBD and waterfront addresses all finding demand outstrips supply by a major multiple factor. Don't expect this activity to drop off in 2018 – in fact, expect to see price increases in the inner east this year, albeit at a more subdued pace than in 2016 or 2017.
The Inner West and Lower North Shore are also going to stay ahead of the game. These addresses are, for all intents and purposes, recession proof – supply is limited and quality is high. You can see why property buyers rarely regret purchasing here.
If you look at suburbs further away from the city centre, expect to see a softening in activity during 2018, although price performance will be directly linked to supply, and that's tied to market confidence. If most vendors had been holding off on listing their property for sale in order to try and 'pick the peak', many could now decide the time is ripe. If this results in a flurry of listings, expect the price pendulum to start swinging towards the buyer's favour.
For first timers keen on property options, my advice is to "Go south-west young man (or woman)!" towards Campbelltown-Camden. This is the region offering the most promising low-priced opportunities for anyone wanting to take the plunge in the affordable real estate space.
Game changing infrastructure
There are other factors at play in our market too.
One big piece of real-life Lego worth watching is the Sydney Metro Northwest project. This fabulous bit of infrastructure will connect a whole heap of transport-challenged suburbs to our comprehensive rail network. The link goes from Chatswood/Epping right out to Rouse Hill/Kellyville and will be a game changer for the whole northwest sector.
While the project isn't due to become operational until 2019, moves are already afoot among forward thinking investors wanting to secure holdings that will benefit from the works.
Badgerys Creek Airport is still drawing in buyers too and the promotion of Parramatta as the region's second CBD has kept its values buoyant, and will continue to do so in 2018.
At the time of writing, the pending Spit Tunnel announcement was a hot topic as well. It's been a cryptic release of information around this potential project. Something is afoot, but as to what, when and how much, we just don't know yet. If the tunnel does form up as a substantial solution to this traffic bottle neck, then no doubt speculative buyers will look to profit.
What to do?
Whether the market is going up down or sideways, Sydney property is, on the whole, resilient.
Even if there was a value shift backwards of five per cent – which (in my opinion) is an actual and incredibly pessimistic call by one of the country's major data analysts – then in reality, prices will flat line for a bit, only to kick up on the next growth cycle.
The message is simple – if you're thinking of getting into the market, now is as good a time as ever because in three years, prices are likely to be higher again.
There are excellent opportunities for home buyers, upgraders and downsizers to enter the property market this year but perhaps now, more than ever, success will be contingent on having a well-informed, highly experienced professional in your corner.