The Rise of Downsizers - June Market Update



June 1, 2023 / Written by Rich Harvey
By Rich Harvey, CEO & Founder, propertybuyer
Written by: Rich Harvey, CEO & Founder
propertybuyer.com.au
Click here to watch Rich's Video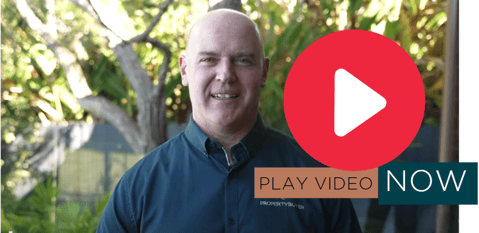 Have your kids grown up and left home? Are you living in a large house and using just two of five bedrooms? Are you thinking about the idea of downsizing but overwhelmed by the thought of selling, decluttering, and buying something else?
Downsizing could be the first step to embracing a new stage of life. It could be a liberating experience to consolidate and re-size your family home and discover a new abode in a new location with an updated lifestyle better suited to who you are now. It could also free up your finances.
With the property market now showing good signs of recovery across Australia, many people are now thinking it is a good time to downsize or resize their current home. Many people in their 60's, 70's and even 80's are ageing in their traditional family home which may not be ideal, rather than moving to something smaller with better accessibility and lower maintenance.
Our Population is Ageing
There will be a major demographic shift occurring over the next few decades which will have a dramatic impact on our housing needs. The median age of Australians is projected to increase from 37.2 years in 2017 to between 39.5 and 43.0 years in 2066.
The age structure of the population will change dramatically because we are not producing enough babies (fertility rates are below replacement level) and declining mortality rates due to better health care. This is not just an Australian population decline, it's global.
The ABS figures show that Australia's age structure in the future will see the proportion of:
children aged 0-14 years is projected to decline from 19% in 2017 to between 16% and 18% in 2066
working age population aged 15-64 years is projected to decrease from 66% to between 61% and 62% in 2066
people aged 65 years and over will

increase from 15% in 2017 to between 21% and 23% in 2066
people aged 85 years and over will increase from 2% in 2017 to 3.6% and 4.4% in 2066.
Australia's population is projected to reach circa 28.3 million by 2027, and between 37.4 and 49.2 million by 2066.
This means that the number of those in the downsizer cohort are currently 3.69m and could triple over the next four decades to reach over 10.8m people. With this change in the demographic structure of society we will also see a big change in how we live together and in what kinds of premises.
Downsizing Roadblocks
While the motivation to downsize might be strong, the lack of medium and high-density living options is a major impediment. The typical downsizer does not want to move 30 kilometres away from where they are currently living - they want to be close to their social network, established amenities, health services and family connections. I have regularly talked about the "missing middle" in our capital cities and the lack of options available to downsizers. Free-standing houses are the predominant housing type in our middle ring suburbs and there is a severe shortage of townhouses, villas and apartments which are ideal for the downsizer. The planning legislation in most states is cumbersome, slow and highly restrictive in allowing good quality developments suitable for downsizers. Planning Ministers - please take note!
The other major roadblock is often a mental one – the thought of cleaning out the cupboards, selling old furniture and chucking out redundant ancient belongings can be overwhelming. The emotional attachment to things is a big challenge and letting go can cause stress and hesitation. Propertybuyer know of brilliant consultants to help you get the storage and declutter done very efficiently and affordably.
A comment I often hear from potential downsizers is "How will I fit my dining table into that apartment?" Well, you can't fit a 12-foot dining table into a 3-bed apartment and why would you want to in the first place? It's time to take a fresh approach and re-furnish (or perhaps consider an extendable table or temporary folding tables for that once-a-year Christmas dinner).
What are the Upsides of Downsizing?
Downsizing can provide a positive impact on your financial well-being, lifestyle, and overall happiness.
Financial savings: Selling the family home should free up extra capital that can be used for other purposes such as saving for retirement, travelling, or pursuing hobbies and interests. If you are over 55, you can contribute $300,000 ($600,000 for a couple) to top up your superfund if you held the property for more than 10 years. You may have children ready to buy their own homes and looking for a leg up which spare cashflow can be invested in.
Reduced maintenance and upkeep: A smaller home requires less maintenance and upkeep compared to a larger one. You'll have fewer rooms to clean, less outdoor space to maintain, and potentially lower repair costs. This can save you time, energy, and money, allowing you to focus on other aspects of your life.
More time and freedom: With reduced maintenance and upkeep, downsizing can provide you with more free time and freedom. You'll spend less time on household chores and responsibilities, allowing you to pursue hobbies, spend time with loved ones, travel, or engage in activities that enrich your life.
Increased mobility and accessibility: Smaller homes are generally easier to navigate, especially for individuals with mobility challenges or disabilities. Fewer stairs, smaller floor plans, and more accessible features can make daily living easier and more comfortable.
Reinforced relationships and community: For those looking for a more structured living style, downsizing can enable you to live in a community or neighbourhood setting, fostering social connections and a sense of belonging.
Focus on experiences and priorities: Downsizing encourages a shift in focus from material possessions to experiences, relationships, and personal priorities. With fewer belongings to manage and a simplified living space, you can prioritise what truly matters to you, whether it's spending quality time with family, pursuing a passion, or engaging in personal growth.
Environmental and social benefits: Opting for a smaller home contributes to environmental sustainability. A smaller space requires fewer resources to build, maintain, and operate, resulting in reduced energy consumption and carbon footprint. By downsizing, you can play your part in preserving the environment for future generations. In addition, with a housing crisis on our doorstep a larger home and be shared by larger family groups.
Closer proximity to amenities: Downsizing can allow you to move closer to amenities such as shops, restaurants, parks, and cultural attractions. Living in a more centralised location can enhance your convenience, save commuting time, and provide easier access to the activities and services you enjoy.
Selling and Buying
To help you navigate the process of selling your existing home, and then finding your new home, we can help you on the entire journey. We provide a vendor advocacy service, which helps you select the best local sales agent, provides advice on marketing and whether upgrades and styling are required, and the appropriate commission to pay.
In finding your next home, our Buyers' Advocates would love to help you identify the ideal locations and style of home to suit your personal needs and life stage. We have an excellent eye for the key features that most downsizers want: a great layout, low maintenance, good storage, accessibility, safety and security, accessibility, natural light and outdoor space and proximity to key amenities.