X Factors For Property in 2022 - February Market Update



February 1, 2022 / Written by Rich Harvey
By Rich Harvey, CEO & Founder, propertybuyer
Written by: Rich Harvey, CEO & Founder
propertybuyer.com.au
Click here to watch Rich's Video of the February Market Update: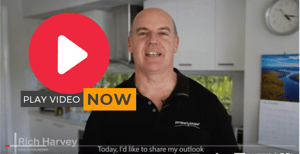 I've already outlined my own predictions on the property market in my January newsletter, but like all good economists, this is based on many assumptions - and there's plenty of X factors that can blind side any forecaster.
I've decided this year to limit my consumption of standard headlines and news coverage. The news is delivered as infotainment to heighten our reactions. If you plan to buy a property this year, be careful of making your decisions based on sensationalist media headlines and sound bites or online click bait. Do proper research that includes tracking property prices, visiting auctions, doing localised inspections, talking to many local agents and reading independent research reports and not just weekly articles.
I've already been interviewed several times this week by leading journalists asking me about the impact of potential interest rate rises on the property market this year. Financial markets often get very jittery when there is discussion about the timing of potential rate rises.
The media are already telling us that property prices will fall because interest rates will rise.
Some articles suggest that prices will fall even if interest rates don't rise, because media speculation about interest rate rises will have the same negative effect. The colloquial term for this is called "jawboning" - and the RBA used to use this quite successfully in trying to quell over ambitious property demand in previous decades.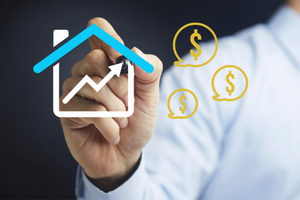 But let me tell you now – don't believe the hype!
There many factors (that I have outlined previously) set in motion by Covid that will continue to drive very strong demand for property in 2022. Interest rates are just ONE FACTOR.
Interest rates dictate the price of money - and have an impact on people's borrowing capacity.
The Reserve Bank has repeatedly said they will not raise official interest rates before 2024. I think that they will rise sooner than that - in fact I'm tipping a November 2022 rate rise. But the extent of interest rate increases will be determined by the rate of inflation (which needs to be well above 3%pa) and also strong wages growth.
But even if interest rates rise before 2024, history shows that this won't cause major price falls. The major national booms of the late 1980s and the early 2000s showed that an interest rate rise did not slow down a runaway property boom. It takes 5 or 6 rapid rises to have a material impact on a major boom.
So, in 2022 I expect to see property prices continue to rise – but at a much more moderated rate.
Now let me outline some of the X-Factors that will have a strong impact on the market in 2022.
1. Our international borders will re-open and this will bring back overseas migrants and foreign students. What is starting as a trickle should develop into more a flow later in the year. This second wave of demand will provide further fuel to the real estate boom.

2. Expats will continue to return home. Many are able to work more remotely and have been missing family and decided to pull up stumps from overseas. Returning Expats have filled the void of migrants in 2021.

3. There will be a Federal election – most likely in May. This typically causes real estate buyers to hit the pause button and await the result. But it will be a short-term impact.

4. The big infrastructure spend by federal and state governments will start to impact local economies and therefore real estate markets. The locations most directly impacted will experience further uplift.

5. The Exodus to Affordable Lifestyle will continue to drive home-buyers and investors to the desirable coastal and country regions and the smaller capital cities. This trend has been under way for years and is a long-term factor with enormous influence.

6. The Federal Parliamentary inquiry into housing affordability (under way in 2021) will conclude that the taxes and planning restrictions placed on the housing industry by all three levels of government is the major problem.

7. The Rental market will rise rapidly – It will be a tougher year for tenants and a good year for landlords seeking to increase rents. The absorption rate will see vacancy rates continue to fall as we are not building sufficient properties to cater for a growing rental pool - and politicians will belatedly say that we have a chronic rental shortage and that they need to encourage private investors as the only way to fix the problem.

I just hope there is not some kind of strange variant of Covid that makes us go back into lockdown again!

2022 is shaping as another strong year in the residential property market.
Prices will continue to rise in selected locations but will not rise uniformly in all locations. It takes skill and forethought to decide where and what to buy. But the longer you leave that decision – the further the boat sails off into the distance.
Give us a call at Propertybuyer on 1300 655 615 to have a chat about your property needs in 2022 or
Click here to: