Is Now A Good Time To Buy Property Amidst The Covid-19 Crisis? - May Market Update



May 5, 2020 / Written by Rich Harvey
By Rich Harvey, CEO & Founder propertybuyer
Written by: Rich Harvey, CEO & Founder
propertybuyer.com.au
Click here to watch Rich's Video - Is Now A Good Time To Buy Property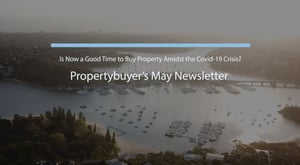 We are starting to see signs of optimism as the peak infection rate has past and we have collectively flattened the curve. I am being constantly asked about the direction of the property market and the impacts of Covid-19 and the shape of the future. We've had record numbers of registrations at our recent webinars on these topics.
A brilliant excerpt comes to mind when I think of this troubled time by Rudyard Kipling in his famous poem "IF" - A Fathers Advice to His Son: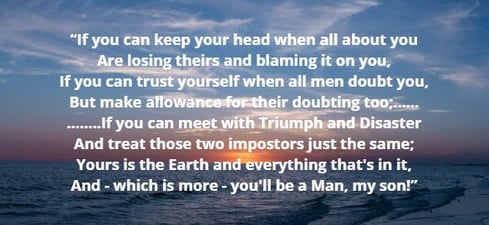 Will property prices decline further?
At this time, it's important to note the scale of the $7.1 trillion residential property market is a key foundation for Australia's economic recovery. We came into this covid crisis with a strong economy and property market fundamentals.
We saw a disparate range of negative forecasts from experts with NAB projecting a 10% decline, AMP a 20% decline and others saying up to a 30% fall. This all leads to confusion on exactly what to believe!
The reality is we have already seen some immediate price reductions in some areas. I have personally negotiated 10% to even 15% discounts on some properties in the past 6 weeks. Corelogic track the price of property moments on a daily basis and their most recent data shows as of the end of April, the combined capital city market index is still showing a positive 0.4% value. There is no doubt the direction and momentum of the market is trending down, but the property market is incredibly resilient over the long term. Australian economist Christopher Joye is predicting a 20% to 30% RISE in property prices over the next cycle. He notes the RBA's own research modelling that reductions of 0.75% to 1.5% in mortgage rates delivers a 20% to 30% rise in house prices.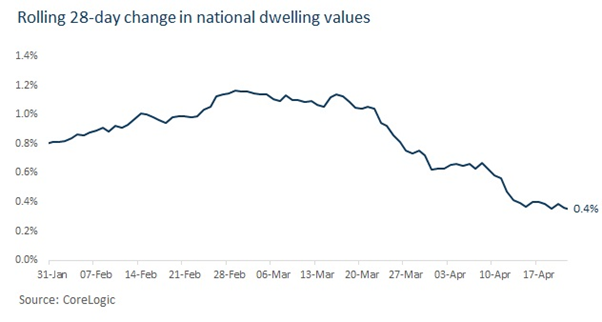 Is the stimulus package enough to get us through?
Many economists are expecting the unemployment rate to hit 10% and GDP to also fall a similar amount. Even if an additional 5% of people lose their jobs, they have not lost their jobs forever. They may have buffers in place and use whatever means possible to hold on to their property. We saw this behaviour during the GFC.
Government at Federal and State levels have provided a massive stimulus package equivalent to 16.5% of GDP (over $220 billion). Jobkeeper payments are about to start rolling out and tax relief packages for business will be paid in May. Bank loan repayment holidays have started for those in financial distress. It seems unlikely we will see large swaths of mortgage delinquencies and hence forced sales in the short term.
The primary impact at the moment is on listing volumes. The level of transaction VOLUMES are more likely to rapidly decline rather than house VALUES while there is significant economic uncertainty. Corelogic report that new listing volumes are down almost 30% compared to the same period last year (see chart below). Many vendors are holding off listing as they want to see sentiment rise. But those that are selling in this market are typically more motivated vendors which is providing good opportunities for buyers.
However, a low volume of listings is providing a counter-balancing force that is under pinning house prices as supply is constrained.
Auction clearance rates have taken a severe dive in Sydney and Melbourne to around 30% during April as Covid-19 fears took hold and many vendors withdrew they properties from auction. One of the flaws of the methodology of clearance rates is including "withdrawn auctions" as this gives an inaccurate picture of the market. Many of these properties sold post or even pre-auction which would boost the clearance rate. The other compounding factor is that auctions are now online (to comply with social distancing) which has limited the volume of new auctions. We won't really get a clear picture of auction data till the end of May.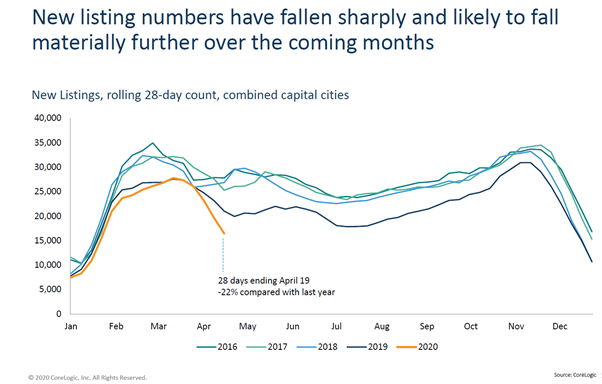 Is now a good time to buy property?
The simple answer is YES – we believe the next 3 months will provide the best window of opportunity to buy property while uncertainty dominates the headlines.
As I have stated before, the primary fundamentals of the property market haven't changed during the lock down. We are likely to see a strong bounce back in spring once the majority are back to work. The Government has done a great job in preparing for the worst - but we don't need a 6 month lock down to continue – we need to get back to work and see the economy up and running again.
If you've been disillusioned about buying last year or earlier in the year….well now the time is ripe to pick some property fruit. Don't have any regrets on what could have been! The best time to buy in 2019 was on Federal Election day (May 18) from a purple bricks agent. The second-best time is now.
Why would I recommend buying over the next three months? Simple:
Less competition around

Deeper discounts

More motivated vendors

Buy ahead of the rebound

Finding property you previously could not afford.
When spring hits the market and confidence returns – there will be a lot more bidders around chasing a limited supply of property.
What are smart buyers doing?
Savvy buyers are getting finance pre-approval in place to jump on new opportunities over the next 3 months. If you would like to chat to my friendly team of buyers' agents about your property strategy in the year ahead please give us a call on 1300 655 615 or email us today to start a conversation. We'd love to help you on your property journey.
Or click below to:
and tell us what you are looking for.