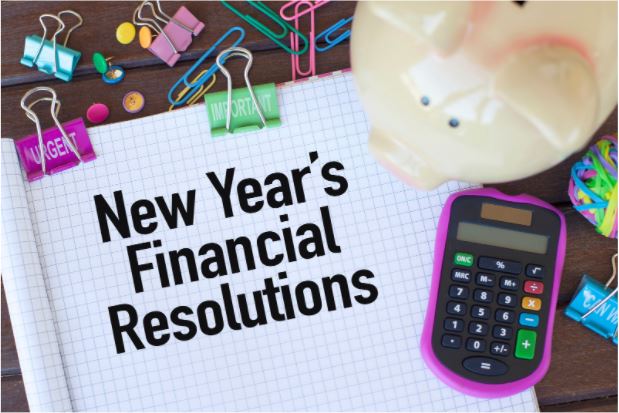 New Year, New Investment: Why 2021 Is The Year To Buy Property - December 2020
By Guest Blogger, Louisa Sanghera, Principal Broker,
Zippy Financial
If you've been thinking of investing in property and you haven't quite made the leap yet, there's a good chance that the events of 2020 have turned you off.
It's been a very difficult year for everyone, including landlords; with the laws changed by state and territory governments to ban evictions and rental increases during the pandemic, many property investors were forced into the most challenging financial positions they've ever been in.
For those who have seen friends, relatives or colleagues go through this, it's understandable that you may think investing in real estate isn't for you.
This may be true – for some of you. But if you've been exploring the idea of becoming a landlord for some time and for whatever reason, you haven't moved forward, this could be a great year to get a well-priced investment that helps you build wealth in the long-term.
There are a number of reasons why 2021 is shaping up to be a cracker of a year to purchase an investment property, for a number of reasons:
The cheapest investment loans – ever
We are getting mortgage deals for our clients that are the most competitive I've ever seen, in three decades in the industry. As a landlord, you may be able to borrow for an investment property with an interest rate as low at 1.99%. This is half of the interest rate that investors were paying just 12 months ago.
Opportunity to get a good deal
With estimates that up to 500,000 jobs will go once JobKeeper and JobSeeker are rolled back in March, it's possible that defaults will ramp up and investors who are struggling to manage their investments or their business may offload their properties. This puts you in the box seat to negotiate a good price.
You can access grants and incentives
First-time buyers can access a number of government incentives that are not available to investors. However, by using a reinvesting strategy, you could leverage these grants to buy a home that you live in for 12 months, then rent it out as an investment while you live somewhere cheaper (and benefit from all of the tax deductions that come with owning property as an investor).
Keep in mind that with record-low interest rates, which make right now the most affordable it's ever been to get a loan, you may be able to borrow more money from banks than you were eligible for in the past.
In other words: the moons are aligning in a powerful way for anyone who is interested in investing in property!
Of course, investing in property isn't for everyone. For those who are very conservative and who consider putting their money anywhere other than in a high-interest savings account to be "risky", then investing in real estate could be a real stretch outside the comfort zone!
But for those who can see the potential financial rewards of leveraging their money – and having someone else pay off their mortgage for them – 2021 might just be the year you take a giant stride forward in your financial goals.
So, what's your next step?
To work out whether 2021 is the year you buy your first (or next!) investment property, your next step is to assess your borrowing power with a qualified mortgage broker.
They can work out what your borrowing power is and give you an understanding of how much a bank might be willing to lend to you. If you're not sure that you'll qualify for a loan for an investment property, a broker can review your situation and give you pointers about changes you could make – such as consolidating debts, or rearranging your credit cards – to improve your financial position, and get you one step closer towards your property investing goals.
An experienced broker won't just look at your next property; they'll talk you through your future property plans, so they can set you up with a finance structure today that can adapt and move with you in the future.
For a free financial health check to see what may be possible for you, contact our friendly team today.
To have one of the friendly Buyers' Agents from
propertybuyer to contact you, then click below to :
or
call us on 1300 655 615 today.