Property Investment - Taking Stock - July 2020



July 10, 2020 / Written by Rich Harvey
By Guest Blogger, Pete Wargent,
Next Level Wealth - www.gonextlevelwealth.com.au
Lockdown 2.0
What a year 2020 has been, and not in a good way!
The good news for property owners and investors is that housing markets have largely behaved themselves through the shutdown period, although a few challenges remain ahead, especially for the Airbnb and student rentals sector.
At the time of writing, Melbourne has seen a spike of COVID-19 cases, which unfortunately means that Victoria is heading into a second lockdown, this time for another six weeks.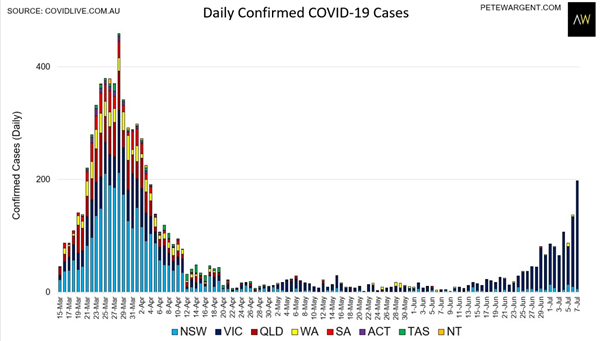 Melbourne probably faces the biggest housing market challenge over the remainder of 2020, with prices down by -2.9 per cent since their peak on April 6.
Most other markets have experienced very low stock levels and prices have only moved marginally over the past few months.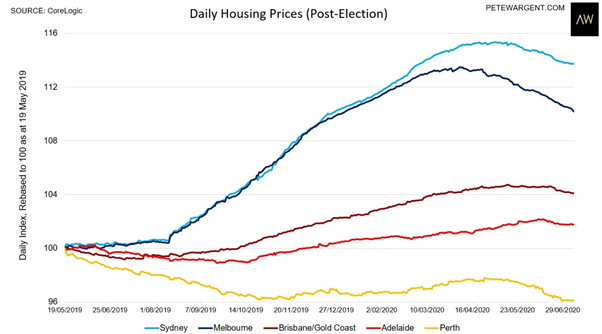 Listings are now climbing in Melbourne, to above 40,000, which is more than a 10 per cent increase from a year earlier.
All other capital cities have seen a decline in stock levels, which has underpinned prices, alongside the very sharp falls in lending rates (to the lowest level on record).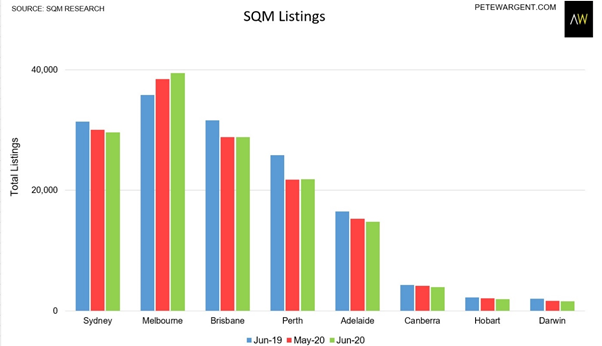 The lockdown will be a hammer blow to business and consumer confidence in Victoria, but it has also ensured that the Federal Budget in July will include further stimulus measures to be extended out beyond the JobKeeper expiry in September.
The financial regulator APRA has also worked with banks to ensure that mortgage holidays can be extended for up to ten months without being reported as non-performing loans or adversely impact capital requirements.
This will take problem loans through until after Australia Day weekend 2021, and together with the Federal Government's measures helps to negate the risk of a feared 'September fiscal cliff'.
Better times ahead
The good news for landlords is that renters have now regained the confidence to begin signing leases again.
And indeed, total rental vacancies are now actually lower than a year earlier after an initially troubling spike.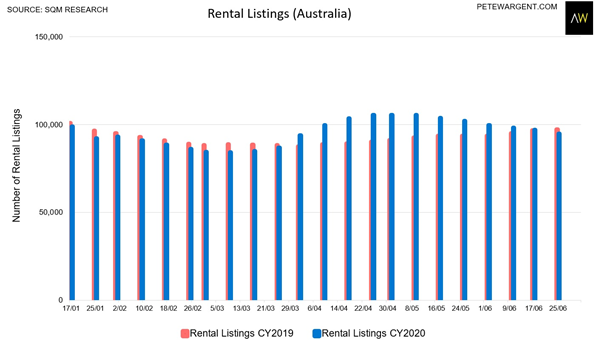 Short stay pain
The above having been said there are several thousand apartments listed as available for rent in Melbourne's CBD, and hundreds more in the Docklands hub, with some 125,000 international students trapped overseas and the borders remaining closed to most prospective international travelers.
The ensuing declining rents in the short stay and student sectors may leave many landlords facing a nasty predicament, while the resale market for high-rise units has seen confidence damaged by construction defects and combustible cladding issues.
Record low rates
The Reserve Bank has done its part in cutting interest rates five times in 12 months, and buying more than $50 billion in government bonds to ensure that the 3-year bond yield, a key funding benchmark in Australia, stays around 0.25 per cent.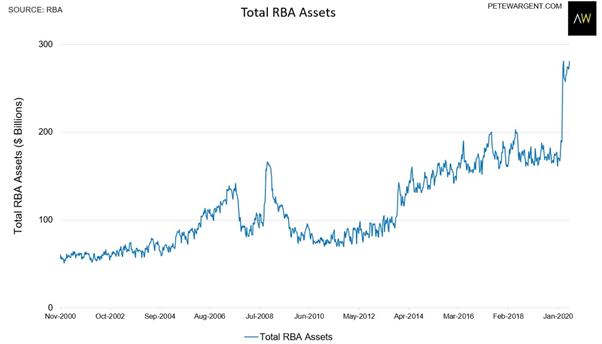 Alongside other measures supporting liquidity this means that mortgage rates are now available from 2.29 per cent for 3-year fixed rate loans (and even lower in some cases on 2-year fixed rate products).
Overall, Australia has done a tremendous job in controlling the spread of COVID-19, and alongside New Zealand will ultimately emerge with its reputation enhanced as one of the safest and most desirable global destinations.
Clearly some challenges still lie ahead, especially in Melbourne and for the aforementioned short stay and student markets, but property investors with a 10-year horizon will ultimately benefit tremendously from hitherto un-imagined credit conditions and the best mortgage serviceability levels in two decades.
As always it pays to get professional advice when searching for investment property and the team at propertybuyer have their ear to the ground to find the best opportunities.
To have one of the friendly Buyers' Agents to contact you in regards to buying property :
or
call us on 1300 655 615 today.