Property Oversupply versus Undersupply - May 2021



May 20, 2021 / Written by Rich Harvey
By Guest Blogger, Pete Wargent,
Next Level Wealth
Building boom
Between 2010 and 2015 in Australia faced a significant dwelling under supply situation in several capital cities.

Population growth soared through the mining boom years, but with relatively high interest rates at that time the dwelling supply took a long time to respond.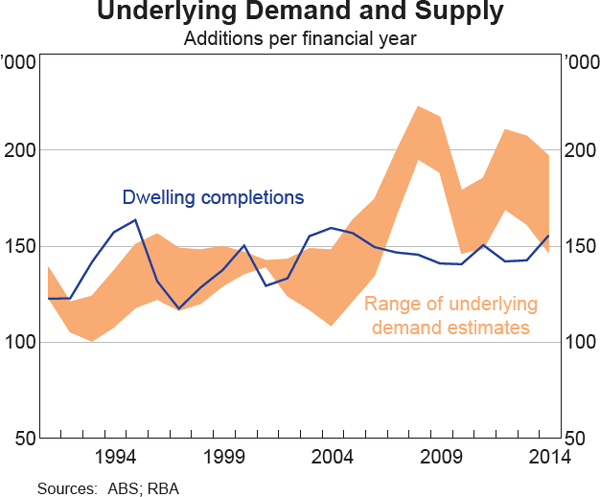 And then this happened!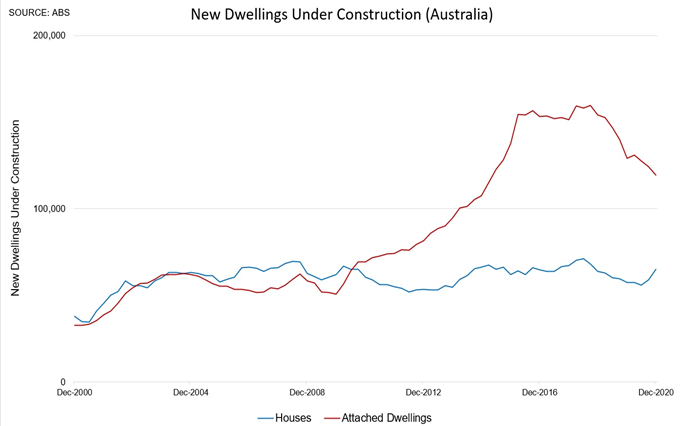 As interest rates fell and prices began to lift, Australia saw its greatest ever construction boom, with a dramatic increase in the construction of high-rise units in the capital cities, spurred on by a surge in non-resident investors from the Chinese mainland.

Non-residents can typically only buy new property in Australia, and there was a good deal of capital flight from China at that time.

With the onset of the extended property boom between 2014 to 2017 a significant volume of properties were built bridging the under supply gap.

And indeed, in markets such as Parramatta, Blacktown, Mascot, Canterbury, and others in Sydney, and in the center of Melbourne and Brisbane, there was a huge uplift in the apartment supply which the market took some time to absorb.
The next cycle
The word 'unprecedented' was used often in 2020, and with the closure of the international border Australia found itself in an unfamiliar situation.

After 15 years of very strong population growth, there was suddenly little or no immigration to speak of, and only the natural growth in the population (birth minus deaths) of about 150,000 per annum.

To prop up the economy the Federal Government put in place the HomeBuilder stimulus package, which has seen detached house building approvals surge to all-time highs.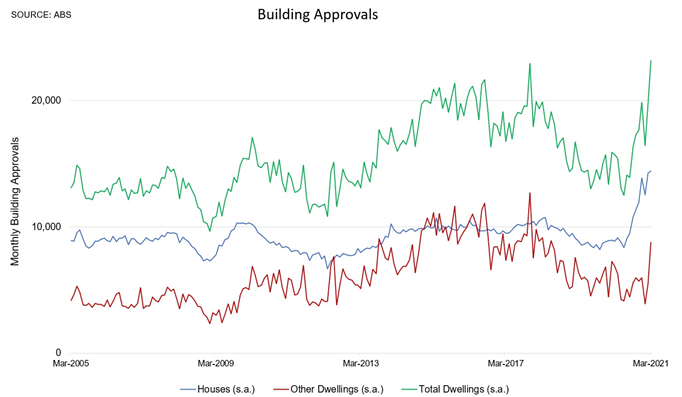 Since houses tend to be built in 6 to 9 months (apartment projects can take much longer at 2 to 3 years) the impact on the dwelling supply will be swift.

Conventional wisdom would suggest that Australia would be facing down a major oversupply of dwellings, but these are unprecedented times.

Yet instead, we have seen a dichotomy.

Tenants and homebuyers have been eschewing density, with a dearth of international students leading to high vacancy rates in the Central Business Districts, especially in locked down Melbourne, as well as Sydney and Brisbane.

But something else has happened too. Household sizes have declined, and there's been a sweeping demographic shift to the suburbs, and especially to coastal markets.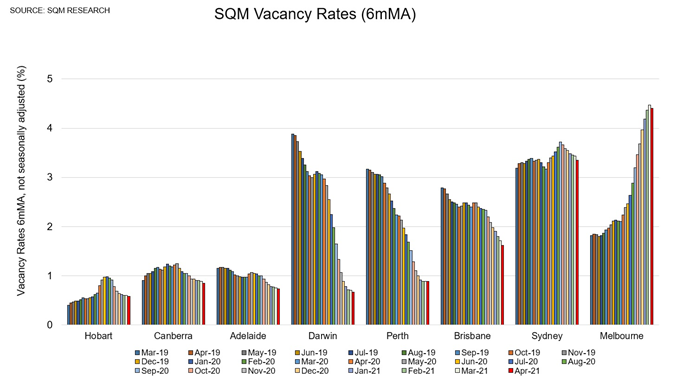 We've seen huge rental price increases in markets such as Noosa, Gold Coast, the northern coast of New South Wales, as well as Perth, Darwin, and a range of other regional markets where there is a relatively constrained supply of rentals.
Brisbane's vacancy rates have tightened from 3 per cent to 1½ per cent, and every other capital city away from the 'big two' has a very tight vacancy rate of under 1 per cent.
Macro versus micro
All of this underscores that while macroeconomics is both interesting and important, for property market participants an understanding of supply and demand dynamics at the micro level is at least as important…if not more so.
The massive monetary and fiscal stimulus combined with border closures have trapped tens of billions of dollars within Australia, much of which is finding its way into major renovations, home upgrades, and rental property purchases.
Many commentators expected property to struggle through the pandemic, and instead we now have a fully-fledged boom cycle and we're looking at the fastest rental price growth in more than a dozen years.
To have one of the friendly Propertybuyer Buyers' Agents to contact
you in regards to buying property :
or
call us on 1300 655 615 today.