Renting vs. Buying - March Market Update



March 2, 2023 / Written by Rich Harvey
By Rich Harvey, CEO & Founder, propertybuyer
Written by: Rich Harvey, CEO & Founder
propertybuyer.com.au
Click here to watch Rich's Video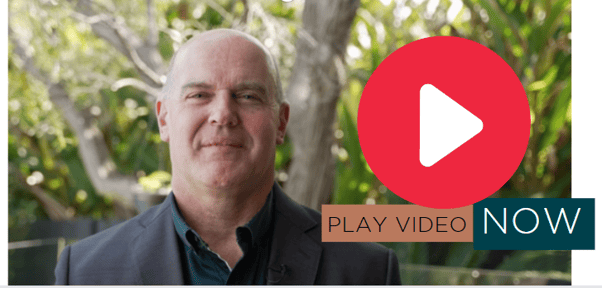 While Aussies traditionally aspire to home ownership, the foundational information for determining whether it's best to buy or rent you home has changed in the past few years.
You see, renting was always considered a mostly a stop-gap arrangement for young adults. You and few mates would get together and share a lease while at college or starting your work life. No need for the stifling pressure of servicing a mortgage, and then there's the upside of being able to move on at the end of the tenancy if you want to.
Then, as you get older and your relationships matured, it makes sense buy a home, put down roots and look after your growing family.
But does that still stand in the era of rising interest rates and rentals?
Let's look as to whether you are actually better off financially renting a home as compared to purchasing one in 2023.
Why choose?
Let's first discuss what challenges currently face homeowners.
At present, mortgage stress is a big downside, particularly in the shadow of the current run of interest rate rises.
Mortgage stress describes a situation where the repayments on your home loan make it difficult to cover household expenses such as utilities, groceries and other essentials. Mortgage stress is commonly defined as a household spending greater than 30 per cent of their pre-tax income on their home loan repayments.
In November 2022, the Sydney Morning Herald reported that the national income-to-repayment ratio had reached 42.8 per cent. In December 1997 it was 20.8 per cent, so the stress has doubled according to this metric.
Although 42.8 per cent result doesn't account for every situation, such as households with savings buffers, it is often quoted to illustrate deteriorating housing affordability.
The flipside is rental stress, and the same metric works there too. Rental stress is generally where a household spends more than 30 per cent of its pre-tax income on rent.
Of course, Australian renters are really feeling the pinch at present. A severe lack of rental supply coupled with increased demand – particularly in capital cities – has seen markets tighten dramatically. Balanced markets have vacancy rates between 2.0 per cent and 3.0 percent. Lower than two per cent denotes a rental market where demand is increasing and/or supply is falling, which places pressure on tenants.
SQM Research reports the national residential rental vacancy rate decreased to 1.0 per cent in January 2023, while weekly asking rents in cities rose 2.4 per cent for the month. The data analyst said capital city weekly asking rents are now up by 24.7 per cent over the 12 months to January 2023.

Source: SQM Research
And the hard times are set to continue. Rising immigration along with reduced investor activity and a sever lack of public housing doesn't bode well for renters in 2023 and beyond.
In the wake of these numbers, does it make more sense to buy rather than rent?
Buy or rent?
Putting aside the emotion of home ownership as compared to being a tenant, there are financial considerations which can drive your decision. Fortunately, there are also some very handy online tools that can help.
For example, this savings.com.au calculator is an excellent utility.
Let's use it to run a typical example based on today's market in New South Wales and see whether buying or renting works best.
First, let's assume as a Sydney renter you would be paying $1000 per week in rent. The upside is that you have $100,000 saved up and invested elsewhere at 4.0 per cent annual return, and you are able to contribute $2000 a month toward boosting those savings.
The calculator indicates your total net worth in five years would be about $255,000. Not too shabby, I'm sure you'll agree.
Now, let's say you used that $100,000 as a deposit to buy a $1 million home – meaning your net borrowings would be $900,000. You borrow the funds at 5.0 per cent interest on a 30-year loan. The upside is that the home goes up in value at 6.0 per cent each year.
After that same five-year period, your net worth will be approximately $470,000.
Seems that based on these reasonable numbers, home ownership should be a no-brainer for those with the means to purchase. In addition, the wealth-building difference between buying and renting becomes more pronounced as time goes on too.
So, my thoughts are this – for most people the vicarious savings discipline around paying off a loan coupled with the long-term financial benefits delivered by property price cycles mean you should buy a property as opposed to renting one.
Of course, there are other individual consideration as well. For example, if you're a transient worker, renting will make more sense. Also, for those who don't qualify for a loan, renting is the only other option really.
But all in all, its obvious that homebuyers are enjoying far better financial outcomes – along with the satisfaction of owning their own little piece of Australia.
Click here to get in touch with the Propertybuyer team:
or call 1300 655 615