Luxury, longevity and links: Everything you need to know about The Shire



March 22, 2017 / Written by Rich Harvey
By Stewart Fraser, Buyers' Advocate, propertybuyer.com.au
There's something going on south of the Georges River. While residential property growth runs hot all the way across Greater Sydney, there are certain areas that have quietly been gathering a head of steam, ready to enter a period of bounty.
Newcastle is one, as my colleague Kevin Mason pointed out a few weeks ago. Now I'd like to put the case forward for adding purchasing property in The Shire to your to-do list.
The state of Sutherland Shire market
Once you look past the God's Country tagline, home buyers and investors will see a wealth of opportunities right across the Sutherland Shire. Last year real estate values went up by, on average, between 7 per cent and 9 per cent. Consistent demand for local property means this is almost always on the up.
When the base values are so strong, even 7 per cent growth means significant capital gains.
When the base values are so strong, even 7 per cent growth means significant capital gains. The Shire is home to a class of prestige property that you just can't find anywhere else in New South Wales - or perhaps the entire country. We're surrounded by national parks and the ocean, with lot sizes much larger than you will find in central Sydney.
Even in luxury areas like the Eastern Suburbs and North Shore, house hunters will often struggle to find a 2,000 or 3,000 square metre property with such immediate access to parks and the beach. While the median value in The Shire sits at around $1.1 million, prestige buyers in the $4 million to $8 million bracket will find a lot to love in The Shire. There are many luxury properties that provide an enviable lifestyle and are situated along the waterfront pockets of Burraneer Bay, Port Hacking and Georges River.
Places to watch
As with any property market, there are suburbs that peak as others plateau. In The Shire, there are a few notable hot spots that I've seen pop up in the last few months:
Kurnell has been a top performer, with median house prices going up by 22.85 per cent in the last year.
Miranda, Gymea and Taren Point have all enjoyed double digit growth in the same time period.
Engadine's growth was slow last year, but it neighbours many of these growth hot spots. Expect significant value increases this year.
If you're looking for growth or positive cashflow property, these are the places to start. However, you can't always predict future gains based on past performance. That's why I'm watching our market every day, identifying growth suburbs and finding properties that will suit anyone's plans.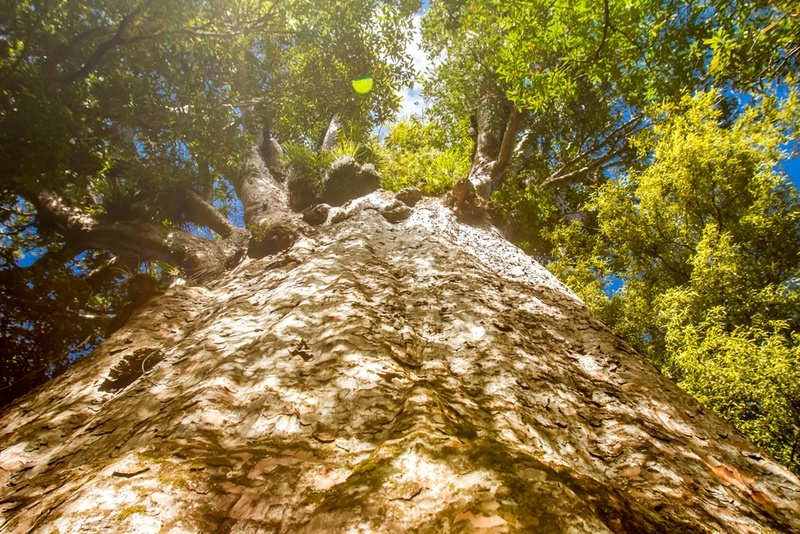 Who should buy property in The Shire?
Overall, you're looking at mostly owner occupiers seeking real estate in the Sutherland Shire, but property investors still make up about 20 per cent to 30 per cent of the market. I've seen a lot of first home buyers and young families come down to purchase homes here in the last few years. Strong transport links (45 minutes to the CBD by train) and a laid-back lifestyle make The Shire ideal for these house hunters.
There are also many empty nesters in The Shire - people whose children have moved out of home - and they are now after a luxury lifestyle block to enjoy on their own or with their partner. As I mentioned further up, we also have a significant number of prestige buyers flocking to our part of the city to try and secure those larger waterfront properties.
This creates a diverse age range across The Shire, highlighting how it's a locality that anyone can enjoy. From luxury apartments for people that want some remove from the centre of the city to a luxury mansion sprawling up the coast - The Shire caters to all.
What is The Shire's infrastructure like?
When people look to move out of central Sydney, one of the most important things to have is strong transport links. New infrastructure developments for The Shire mean that even though you're on nature's doorstep, you're never far from the city.
Even though you're on nature's doorstep, you're never far from the city.
The F6 connection (or SouthConnex) will soon stretch from Waterfall in the southern reaches of The Shire to Arncliffe and the airport, cutting down travel times by a huge amount. It's a pipeline that will see demand for local property increase over the coming years - and we're generating the housing to meet it.
The Department of Planning and Infrastructure's Subregional South Strategy is in full swing, which dictates that another 10,100 dwellings will be built near city centres across The Shire by 2031. This is in addition to 4,000 apartments that are already under construction.
This forms part of the greater Housing Strategy 2031, which aims to revitalise town centres, provide appropriate housing for downsizers, promote public transport and enhance the unique character that is present in the architecture and design of The Shire's existing housing stock.
Supply is an issue for all Sydney residents, and The Shire's council is working hard to fix it.
Where history, luxury and modernity combine
The Royal National Park is the second-oldest in the country, having been established in 1879. Kurnell is home to Captain Cook's very first landing spot in Australia - Inscription Point.
You've got a unique combination of lifestyle factors: lush natural parks (including the Royal National Park), the Georges River and Botany Bay to the north, and a beach to rival the country's best at Cronulla.
This couples nicely with state-of-the-art shopping centres like Westfield Miranda, enviable boutique cafe culture and a strong metropolitan focus in our main centres. This might be why Cronulla had one of the highest volumes of unit sales in the entire state last year. If you're ready to take a closer look at The Shire, make sure to get in touch. I've lived and breathed The Shire for a long time, and have spent more than a decade helping people find the right Shire property.