Negotiation: How to get what you want this Christmas



December 19, 2017 / Written by Thirst Creative
By Rich Harvey, Managing Director and Founder propertybuyer
The festive season is a time for giving and receiving in the spirit of warm kinship and heartfelt benefit for all.
But there's also the palpable disappointment of unwrapping a long-desired pressie only to think, "Well... I'll be regifting this next year!"
Sometimes getting what you want takes a bit of effort.
Like dropping subtle hints to boost your chance of a Kris Kringle bounty, there are strategies to ensure you land the perfect property deal this season. Use these tactics to get the real estate equivalent of a festive Ferrari, instead of a tie and socks.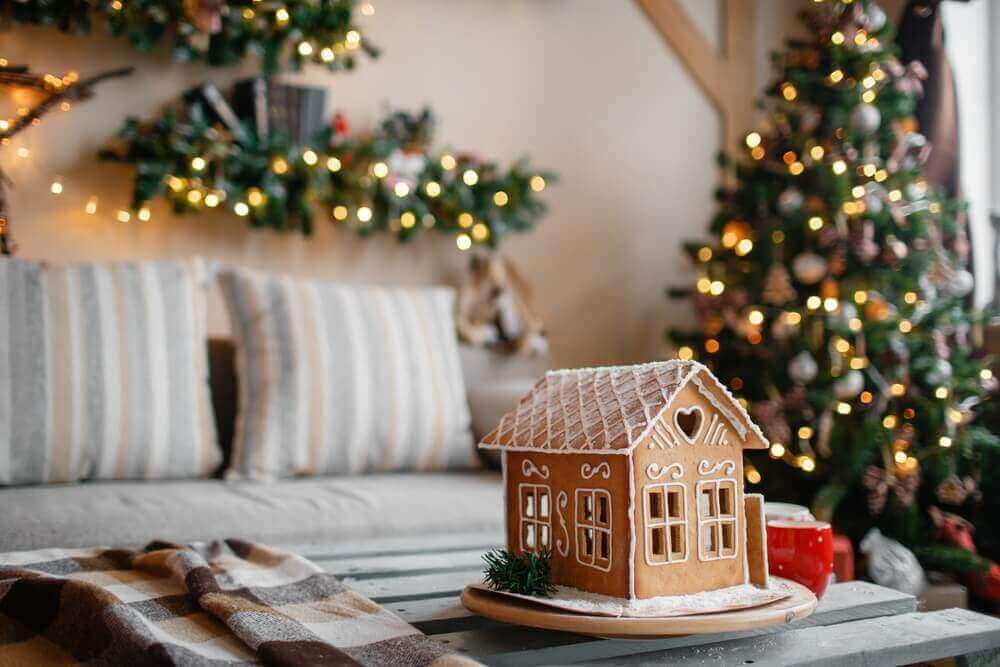 Make a list, check it twice
There's no good fronting up to a hot Christmas dinner with a frozen turkey.
In the same vein, make sure all your ducks are in a row before you begin a deal. This is crucial if you want to ensure a delicious property outcome, and avoid looking like a goose.
Speak to your experts. Do up your list of property must-haves, run a household budget, chat with a mortgage broker and understand your financial and personal limits before starting the wheeling and dealing.
Getting properly property prepped before the first handshake with the agent means you won't go into a deal scrambling (like an egg) to get your affairs in order.
I'll end the poultry similes here.
Appear to be generous
At a festive feast, you might want to make a good impression with a Grange-flavoured contribution at a Fruity Lexia price.
Similarly, in property deals, an opening offer should show you're respectfully serious, but shouldn't give away the whole game early.
The first step is understanding a property's market value – a subject I covered in a recent blog.
Make market value your Rudolph – a light to guide you through the long winter of negotiation so you won't get lost in a snowstorm of price regret.
With this magic figure in hand, consider your desired deal. For example, would the property be 'good buying' at, say, 10 per cent below market value? Is the market so hot that going in low will see your offer offend? Does the vendor seem desperate since the property has been listed for some months?
With experience, it becomes easier to spot the multiple elements that help decide on whether to go hard or soft on your first offer.
Your initial offer is also a chance to address your desired terms and conditions? Would you like a shorter settlement? Do you prefer a smaller deposit? Is a pest and building report a 'must have'?
Communicate these as part of your first offer and explain to the agent why they might be important to you.
Give – but not too much.
You've asked for what you want this year, now it's time to see if giving really is the best gift of all.
If you've done everything right with your opening gambit, you're likely to get a counter-offer from your seller.
This is the time to spot how willing and able they are to trade on the property.
Is their price outrageously high, or does it show signs of flexibility? Have they baulked at you initial offering, or are they keen to consider the options?
It's important to listen to the agent and ask questions as well. Were your terms well received? Do they have any conditions they want, like a leaseback or extended settlement?
Find your festive flex point – then stop!
With each position now unwrapped, take a good hard look at which of your conditions are 'desires', and which are 'deal breakers.'
Have you got room to move on price? How far did the seller retreat from their listing figure when they counter offered?
Can you find a way to cater towards their preferred conditions without compromising your own? What are your absolute must-have terms that would mean walking away?
These introspective musings will lead to your ultimate line-in-the-sand' point, and while your second (or even third or fourth offer) might not be your final, it's imperative to know when to pack up the Tupperware and drive away.
'I really must go'
It's likely there will come a time to say the party is over.
It's important to let the agent know when your offer is final – this is the goodbye moment for you. No turning back, no countered to be proffered. Are we a 'go' or 'no'?
It's also imperative you have the right buyer mind-set too. You must be willing to bid farewell to the property and consider your options. There's more than one home out there, and this mightn't be 'the one.'
Here is another great tip – even when negotiating, keep your eye on what else is in the market. One of the strongest position you can hold, as the buyer, is to have options. The seller needs to realise that while their home ticks your boxes, so do others. It might compel them to sign on the dotted line at a fair price.
Move fast… then celebrate
If all goes to plan, you might well be locking down a home before the big fella comes down the chimney.
When you finally do get the OK from the agent, be speedy. Make sure it's all signed and sealed ASAP so there's no time for the vendor to consider if there's a 'return policy' clause!
Negotiating a property purchase can be full of good cheer, but there's no denying that the most successful deal makers are those that have an intimate understanding of both the market, and the pressures around finding common ground in a deal.
If your plan is to score big with your next real estate buy, be wise.
Employ your own personal property shopper to take the hangover out of the acquisition process.
And to learn about the best property negotiation tips, check out our infographic Property Negotiation Tips From Experts.