The Ultimate 1-2-3 To Renting Out Your Investment Property



February 17, 2015 / Written by Rich Harvey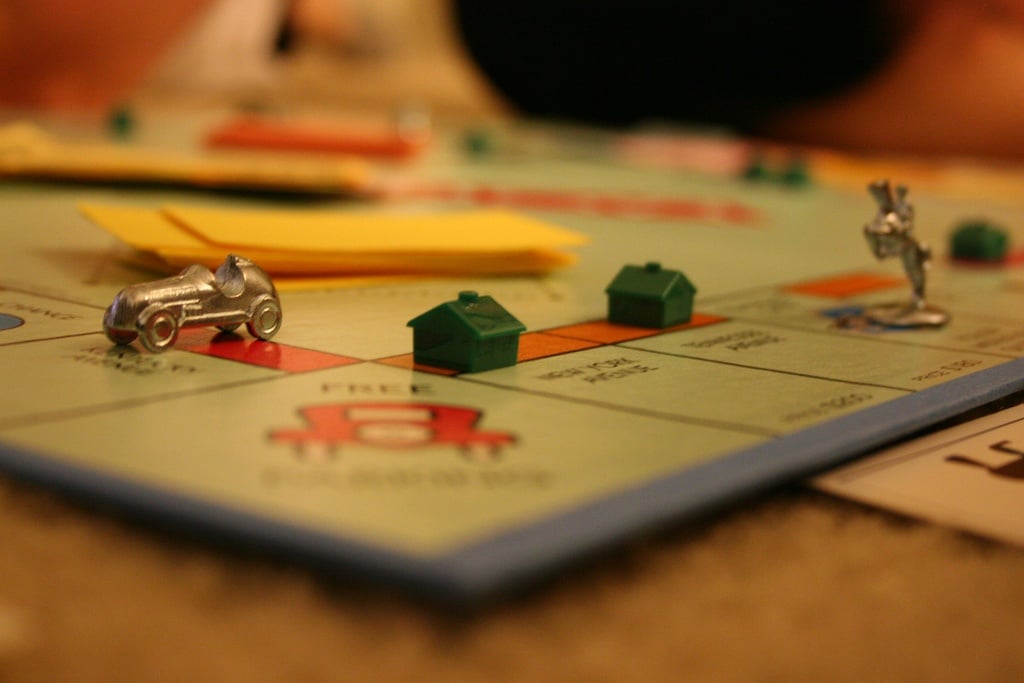 The deal is done and you're now holding the keys to your investment property.
This is your nest egg for retirement. What's going to cover your kids' university tuition or tick off your bucket-list item of trekking to Everest base camp?
So finding a good tenant is a must. Preferably one who's not going to trash the place or skip out on three months' rent. Let's just say, these kinds of hassles are going to set your dreams back a bit.
Here are a few dynamite tips to preventing your worst tenant nightmares.
DIY or hiring a pro?
If you have the time and inclination, managing your investment property yourself is an option, but on the other hand it could also make you grey overnight.
Firstly there's the law and red tape, sadly this is one of those inevitable things when you enter into a contract. But the NSW Office of Fair Trading - which handles landlord/tenant relationships - has a brilliant website that provides a one-stop guide to a tenancy agreement.
The site also lists the paperwork and provides downloads for what you'll need to do, like:
Filling out a condition report (the state of the property before the tenant moves in and what needs to be fixed).
Completing a tenancy agreement.
Legislation related to a tenancy agreement - including discrimination and safety laws.
How to lodge a bond (the deposit the tenant pays when they move in, which is held by Fair Trading).
TIP: Date-stamped photos of rooms, fixtures and fittings, and the garden and swimming pool are a good back-up to the condition report.
You'll also need to know the Residential Tenancies Regulations. These are the many laws linked to the landlord/tenant relationship. Be warned, they do favour the tenant in most instances. So if there is a dispute or the tenant doesn't pay, be prepared to front up to the Tribunal and state your case.
If you're seriously heading in the DIY direction, you'll also have to think about managing repairs and maintenance.
Again, this could mean hard graft when it comes to building up a reliable network of contractors, and taking time out to oversee the work. Think about the implications of finding workmen to replace hot water systems, sort out plumbing issues, routine painting, fix locks and rewiring.
If the prospect of all this is a bit daunting, you can hire a professional property management agent.
In this case, there are obviously charges. The letting fee could be, for example, the equivalent of one-week's rent.
In addition, there'll be a management fee based on a percentage of the gross weekly rental (usually between 5–8%, or up to 12% for short-term or holiday lets).
Other costs - depending on your agreement with the agent - could include:
Advertising your investment property.
Preparing the tenancy agreement.
Representing you if there's a dispute with your tenant.
Despite the costs, a properly licensed and experienced middleman could be the solution to a headache-free relationship with your tenant.
It's also useful to check your prospective property management agent's credentials, for instance:
How long have they been a property manager?
How do they handle repair requests from tenants?
Do they inspect the repairs once they've been completed?
There are pros and cons to both options, so weigh up them all up carefully before deciding which works best for you.
Digging up the past
To quote the timeless wisdom of Forrest Gump "Mama always said life was like a box of chocolates. You never know what you're gonna get."
The same is equally true of a tenant.
Screening your tenants sounds so obvious, but you'd be surprised what lengths people will go to hide something dodgy.
Whatever you do, don't base your decision on "he seems a nice guy". Remember, most rent-dodgers are pros and have gotten away with it in the past.
There are hundreds of stories out there of fake documents (anyone can doctor a piece of paper with the right software), and friends posing as references. Pay attention to the details.
Check their:
Credit history
Criminal record
References from previous landlords
Employment history
A useful tool to check out would-be tenants are tenancy databases run by independent companies. TICA, National Tenancy Database and Trading Reference Australia are some of the better known ones.
But you'll have to subscribe to search their records, and some only allow access to registered agents. As a private landlord you can expect to pay a couple of hundred dollars to sign up, as well as a yearly subscription fee (generally under $100).
Treat your tenant like a client
Think of your tenant as a customer (even if you're using an agent).
For example, be considerate when you want to inspect your investment property. If they have small children, nap- or bath-time is probably not ideal. The middle of a work day is definitely not going to be convenient if you want them to be there.
The same applies if you're sending over tradesman.
By building a good relationship with your tenant, they are more likely to look after your property as if it were their own, and ultimately help you grow your investment.
They will also want to stay longer and save you the pain and money of advertising and showing new prospects the property. You also lessen the risk of losing rental income if you can't find someone new straightaway.
A happy tenant is worth their weight in gold.
Renting out your property could have you jumping through hoops, or it can be as easy as 1-2-3.
If you're still at the stage where you're considering buying an investment property, it'll be well worth your while to look into engaging a buyers agent to guide you through the process. Click here to access a free report on how to select your buyers agent.
Image Credit: sling@flickr, Attribution 2.0 Generic (CC BY 2.0), Flickr.