March 2017 - How to Beat the Auction Blues



March 9, 2017 / Written by Thirst Creative
By Rich Harvey, Managing Director propertybuyer
While Sydney and Melbourne's property market continue their bull run, many auction under bidders are feeling despondent at missing out with every passing week. This month we look at some smart ways to beat the auction blues and the figures behind the popularity of auctions in the major capital cities. We also have a special live seminar in Manly on 5th April looking at strategies for buying and selling on the Northern Beaches.
This March update includes:
How to Beat the Auction Blues
Seminar: Wed 5th April - Strategies for buying and selling on the northern beaches
Watch propertybuyer's March Market Update here, or read below.

1. How to Beat the Auction Blues?
Buying a house in Sydney or Melbourne at auction in a hot property market is undoubtedly a stressful experience. Auction clearance rates have averaged 70% to 85% over the past few years meaning stiff competition for established houses. Auctions have become a more popular method of sale for vendors seeking to maximise their price by creating competition amongst buyers. I've witnessed hundreds of disheartened under-bidders in the last year that must feel punch drunk from missing out at auction.
What proportion of properties are sold via auction?
Recent figures from CoreLogic show that the proportion of properties sold via auction has been slightly increasing in the past few years. Last year Melbourne sold 32% of properties via auction, Sydney 24% and Brisbane 6%. This is no surprise as Sydney and Melbourne property markets have boomed creating a "seller's market". Dr Andrew Wilson, Chief Economist with Domain has also observed the increasing trend toward using auction as a preferred method of sale.
Why are auctions more popular?
An auction campaign creates a sense of urgency and puts a deadline for buyers and sellers to make a decision. Agents love auction campaigns as they have a defined four week period to get a result (instead of an undefined private treaty time period). Auctions create a pressure cooker environment for bidders to reveal their maximum price as agents work the room and auctioneers threaten to bang the gavel down quickly. Many hapless home buyers unwittingly make emotional bids as the auction draws to a close, going over their limit for fear of missing out yet again.
Six tips for beating the auction blues.
So what can the aspiring home buyer do to have a chance in this market?
Be Prepared - Don't even consider bidding at an auction unless you have finance pre-approved and your deposit funds readily accessible. You finance broker can arrange this and compare banks rates for you.
The second part of preparation is completing your pest and building inspection (or strata inspection, if buying an apartment). Know the faults of the property you are buying.
Buy prior to auction - Putting in an offer for the property prior to auction day is a tactic regularly used by ambitious buyers, but in the majority of cases both the vendor and the agent reject the offer, unless you offer them a premium price. The vendor typically wants their day in the sun to test the full extent of the market.
Know the local market and agents - Market conditions and sentiment can change on a weekly basis, so you must research the most recent local comparable sales. Also look at three or four surrounding suburbs for similar houses as buyers are expanding their search out of frustration for unsuccessful attempts to buy in their preferred suburb. You must do a physical inspection of the houses, don't just rely on the online photos. Getting a perspective of floor plans, finishes, block size, privacy, orientation, distance to shops and transport all help you understand market value.In addition to assessing value you also must understand how individual agents price property in your local area. Some will give a price guide close to actual selling price while others will seriously underquote. To sort the wheat from the chaff, you need to start tracking local agent auctions at least two months prior and see what price guide is given compared to final sale price. You also need to gather intelligence on how many potential bidders there are for the property.
Have a bidding strategy - A survey by St George bank last year found that 62% of buyers did not have a bidding strategy when they attended auction. We all know the highest bid wins, but how you play the game to get there makes all the difference to the final price. The first part of your strategy is to work out a maximum bidding limit – then stick to it. Then you need to read the auction crowd and know whether to bid fast or slow and in the right increments.
Bid loud and proud - Bidding at auction requires you to keep your emotions in check and your brain fully engaged. Stare down the competition with loud and clear bids. Be confident in your body language and give the impression that you have an unlimited budget and will do whatever it takes to win the property.
Engage a professional - If all the above sounds too daunting, then engage a professional buyers' agent to bid on your behalf. We know the tricks of the trade and what moves to make at auction to cast the winning bid. My team have all been trained in the finer arts of auction bidding and property negotiations – and when you do this every week – you become very skilled.
One last thought. Not every property goes to auction. Don't be despondent – be patient and search diligently. The right property will come on the market at some stage – but be prepared to move fast or get help when the right property comes along.
Buy your next home or investment property and without the usual fiasco and frustrations by calling my friendly team of professional buyers agents on 1300 655 615 or send us your property wishlist today and start a conversation today.
2. SEMINAR - Strategies for Buying & Selling on the Northern Beaches
Wednesday 5th April, Manly Golf Club
7.00pm - 8.45pm (from 6.30pm registration)
You are warmly invited to our live seminar on the Northern Beaches April 5th.
The President of the Real Estate Buyers Agent Association of Australia (REBAA) – Rich Harvey and the President of the Real Estate Institute of NSW – John Cunningham, will combine their collective wisdom to help both buyers and sellers take advantage of current market conditions. They will address the most common frustrations and fears that buyers and sellers experience and provide top advice for anyone considering a move this year.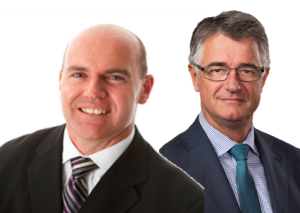 Rich Harvey, Buyers Agent and CEO of propertybuyer.com.au will outline smart ways you can research the market, work out what price to pay and successfully buy at auction. Rich will also give his perspective on the current market and the future outlook for property prices.
This event is likely to book out so reserve your ticket early.
Topics covered at this special event include:
Property market outlook for 2017
How to present your house for sale to maximise property price
How to successfully buy at auction
Tips for researching the market
How to accurately assess property values
How to help your kids get into the property market
Things to watch out for – Hazards and pitfalls
How a buyers' agent fast tracks the process
Smart home buying and investment strategies
More details to come, but be quick and secure your ticket!