Improving on perfection: How should you renovate prestige property?



March 8, 2017 / Written by Rich Harvey
By Rich Harvey, CEO, propertybuyer.com.au
What do you get the home that has everything? Buying into Sydney's prestige markets gives you a home that, theoretically, has everything a family needs to live for decades. Great facilities, huge acreage, the best fittings and furniture you might hope for.
But if you want to manufacture equity or make additions to a prestige home, where do you go? We spend more than $30 billion a year renovating, judging by Housing Industry Association data. How can you make sure that spend goes to something that can add to your life of luxury?
Bring the indoors out - and vice versa
One thing I see a lot of in Sydney's prestige market is expanding living areas beyond the four walls of a home. You're bringing the best of the indoors to an outdoor living area, and simultaneously making changes that open up your indoor areas to the garden. If this means building a new deck, then initial costs can be as much as $8,000 (courtesy of realestate.com.au).
The benefits of a dual outdoor/ indoor entertaining and living space are immense.
You may also install large-scale sliding doors, expansive pergolas that provide cover for an entire family (at least), and dining or viewing facilities for your outdoor area. You may even want to include an external kitchen, which Finder prices at a minimum of $2,200 for a simple but high-end setup. Make sure you're not obscuring any ocean views from your indoor living area, as this kind of visibility is priceless.
The outdoor area will need the appropriate heating, for example a fireplace or a gas heater. Strip heating can cost between $500 and $700 per panel, with additional costs for mounting brackets. Initial costs aren't prohibitive for prestige buyers, and the benefits of a dual outdoor/ indoor entertaining and living space are immense.
Thoughtful floor planning
One thing that turns a home from great to out of this world is a little extra care with floor planning. In these markets, you deserve something a little better than square box design. A total renovation to change the flow of your home could work wonders for value.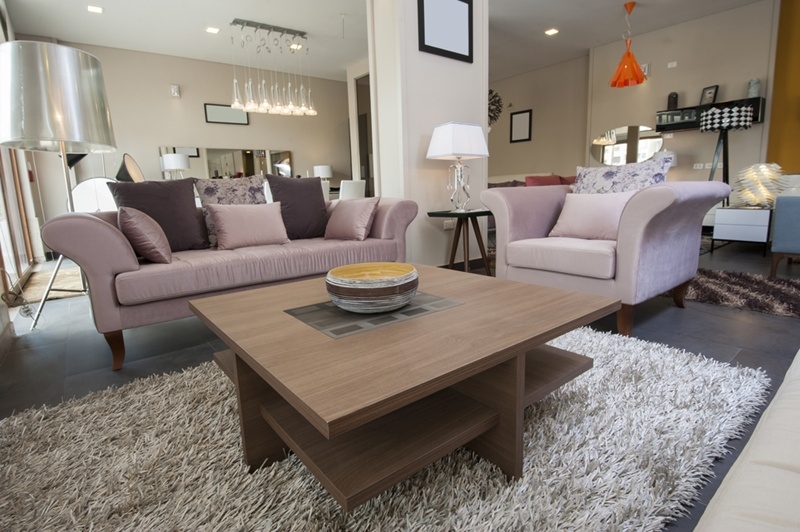 Where are the living areas in relation to the front door? Do hallways lead naturally to these areas, and are they the centrepiece of the home? Where are bathrooms and bedrooms located, and how direct are the routes to them? Are the kitchen and living area adjoined? You don't want sleeping and entertainment areas right next to each other - a true luxury home should have clearly defined zones.
Sometimes, you can achieve this without significant renovations. Screen doors that close off and open up rooms, creating separate spaces or expansive areas, can do the trick. Talk to a top architect to see how your floor plan can be improved.
Top market technology
You've got a luxury home, but is it a smart home? Can you control the blinds, the temperature and the lighting with a single button, or do it from your phone? Home automation lets you do all of this and more. Connect to top of the line sound systems (set up in your outdoor area too, of course), put on a coffee and check the news on a video screen, all while you get ready to go to work.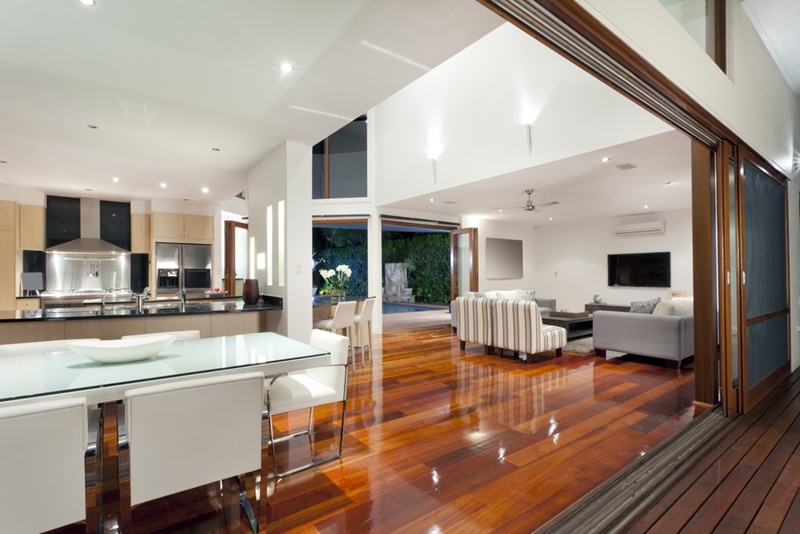 Overall costs will depend on the size of your home and the amount of control you want. CleverHome notes that C-Bus systems can begin from $15,000 in smaller houses. There is only one other drawback to installing expansive automated systems in your home, and that's having to download a few more apps on your phone.
Show-stopping centrepieces
This is where you can indulge your creative side to add to a luxury property. A four by four metre Keith Haring replica? Go ahead. An ornate dining table once used by Winston Churchill? Be our guest! If you want to elevate a home to another level, investing in a breathtaking centrepiece for your living area is a great way to do it.
Such centrepieces should probably be a collaborative effort between you and your partner though - they're a statement of taste, so it should be something everyone wants.
These changes just the beginning. When you buy prestige property in Sydney, you're opening up a world of possibilities and the best lifestyle in the city. Just because your home seems at its best right now, that doesn't mean you can't improve on it. Talk to the buyers' agents at Propertybuyer to find out more about making the most of the prestige market.
If you're currently in the market for your new luxury property, learn more about how we can help you find your dream prestige property anonymously and help you discover off-market opportunities.