Migration Matters and Misgivings - June 2020



June 16, 2020 / Written by Rich Harvey
By Guest Blogger, Pete Wargent,
Next Level Wealth - www.gonextlevelwealth.com.au
Closed borders
In March 2020, Australia recorded its largest ever drop in visitor arrivals, with visitor numbers down by a mammoth 60 per cent from a year earlier.
We had been enjoying a tourism and international students boom, especially from Chinese visitors, but this multi-decade trend came to an abrupt halt in February and March.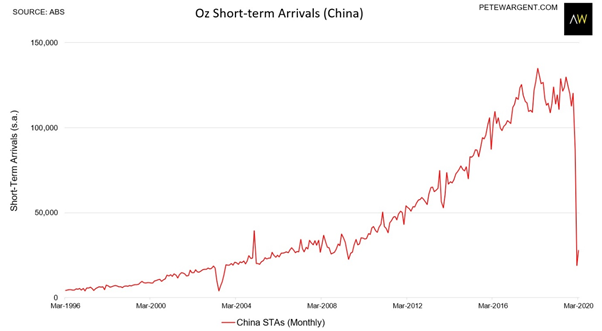 Of course, Australia has become one of the world's wealthiest countries in recent decades, and as a result even more Aussies travel overseas on a short-term basis than we have short-term arrivals, so this will become a critical offsetting factor.
Indeed, short-term departures also hit their lowest level in 17 years in March as international travel was restricted.
Permanent immigration also slowed dramatically, although this too was also largely offset by fewer permanent and long-term departures.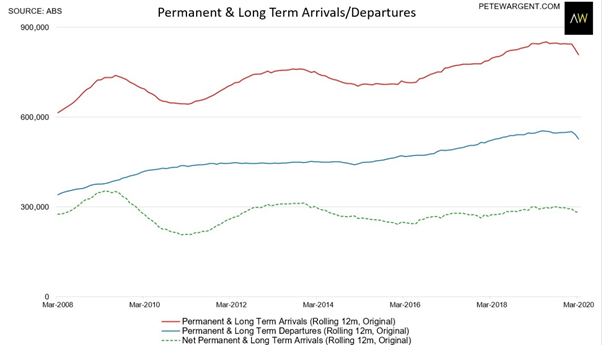 Population pyramid
Even if we assumed that net overseas migration falls to zero, Australia's population would still grow naturally by about +140,000 per annum, due to longer life expectancy and there being more births than deaths.
Remember that Australia has an extremely strong population pyramid – one of the strongest in the developed world – largely thanks to our immigration program being skewed towards the under 30s aged cohort over the past decade and more.
Therefore as the economy reopens household formation from buyers and renters in this age cohort should once again rise towards record levels.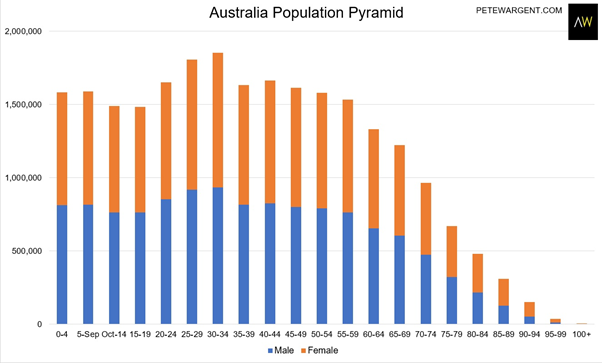 I expect to see Australia's population growth slow to about +0.5 per cent in 2020, before rebounding to about +1.25 per cent over the following year.
This is lower than the +1.5 per cent or so we were seeing previously, but dwelling construction is presently slowing to its lowest level in about 70 years, so housing supply is also drying up.
Tourism and student woes
In the short term, I expect there will be an impact from the shift in temporary visa flows on Australia's rental markets.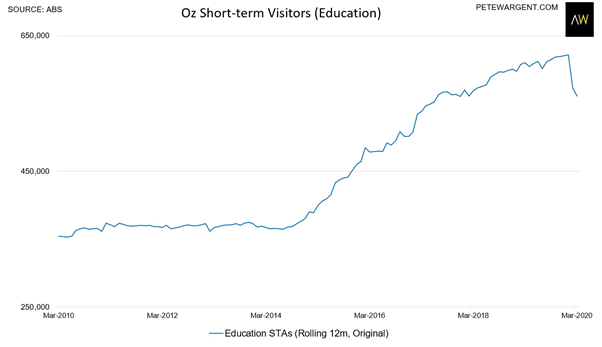 In particular there will be a surge of Airbnb and student lets coming onto the wider rental market, especially in the CBDs of Sydney, Melbourne, and Brisbane, and in tourism regions such as at Gold Coast, and at popular tourism destinations such as Noosa on the Sunshine Coast.
Vacancy rates showed a clear and sharp spike in April 2020 resulting from this trend.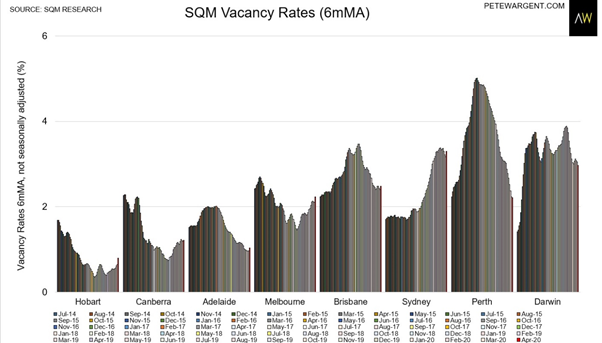 It's worth remembering, though, that Australia has successfully flattened the curve of COVID-19, so freedom of movement internally (and possibly soon from New Zealand) will in all likelihood return very soon.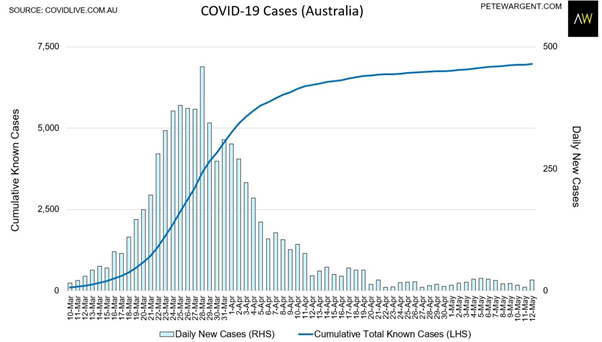 As such many of the Airbnb lets will leave the traditional rental market as quickly as they arrived.
The return date for international students is less clear, but the Universities will be lobbying extremely hard for this, not least because students from overseas had effectively become a powerful fee-generating machine for so many of our higher education facilities.
Medium-term focus
Landlords would be well advised to bypass reading the usual media hysetria and alarmism and focus on getting through the next couple of months, while remembering that plummeting mortgage rates will also in time comfortably offset any decline in rents.
More and more so these days people are becoming conditioned towards short-term thinking.
But taking a step back we will see that only two developed countries will emerge from the Coronavirus recession with their global reputations enhanced as the safest and most desirable places to live.
Those two countries are New Zealand and Australia.
Moreover, Australia has in place potentially the most powerful fiscal stimulus package across the entire G20, in part thanks our low government debt levels and strong fiscal position resulting from the resources boom and prudent budget management.
China is also months ahead of the rest of the world in getting back to business, and being Australia's main trading partner we will in turn benefit as the Chinese factories roar back to life, and as potentially trillions of dollars in infrastructure projects and other stimulus is rolled out.
REA Group reported that property searches for purchase in Australia have boomed by about +50 per cent from a year earlier, so price falls have been cushioned depsite the relatively parlous state of the domestic economy.
In the short term there will be some challenges for landlords, but for those staying the course there will be the lowest mortgage rates in living memory, which I expect to see persisting for many years into the future.
To have one of our friendly Buyers' Agents to contact you in regards to buying property :
or
call us on 1300 655 615 today.