What does $500,000 buy you in Sydney?



February 22, 2016 / Written by Rich Harvey
By Rich Harvey, CEO, propertybuyer.com.au
We've recently taken a look at what you can buy in prestige areas of Sydney like the eastern suburbs on a budget, with several examples of real estate sitting under the million dollar mark. That seven figure level is no longer the domain of only these luxury suburbs, however.
The latest asking prices listed by SQM Research indicate that the median price for a Sydney house still sits above the $1.1 million mark, so right across the city the growth has been sustained. But one thing people often forget when dealing with medians is that they're an exact midpoint - half the property available is still priced below this mark.
So with this in mind, what could you pick up in the city at the low end of the scale, for $500,000 or less?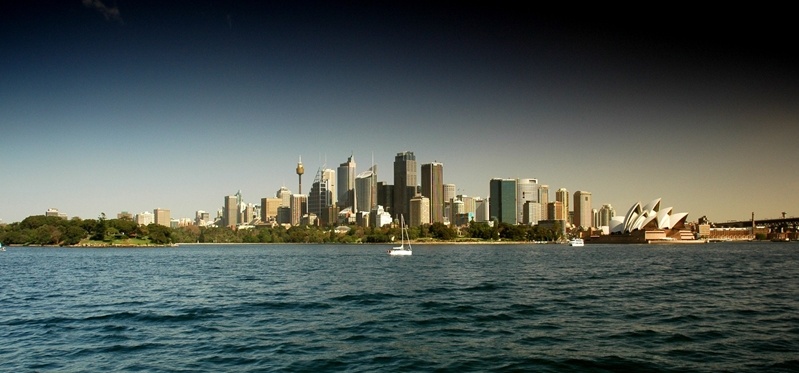 An apartment in Blacktown
Blacktown, alongside many other areas in the west of Sydney, has seen a lot of growth recently. In fact, the Valuer-General noted that between 2011 and 2015, the total land value of the suburb increased by more than $5 billion.
With hospitals and other infrastructure on the way, it's also tipped to continue growing - perhaps why the Commonwealth Bank has Blacktown pegged as such an extreme sellers' market. But despite these excellent growth conditions, the objective prices in Blacktown are still very appealing. Residex data shows that apartments and units have a median value of $456,000 over the past year, with the lower end of the market available for well below the $400,000 mark.
It's a rare combination of affordability and growth that lower-income investors might be very keen to try out.
An apartment in the Inner West
Some Inner West suburbs are becoming strong examples of the disparity between house and apartment prices. Take Newtown for example, where Residex records the median house value at more than $1.2 million, while apartments and units sit down around $630,000. The most affordable streets fit comfortably under the $500,000 mark, giving you access to homes close to the heart of the city.
This is going to be a lifestyle a little removed from the 2.5 kids and house with a red door in the suburbs.
Of course, this is going to be a lifestyle a little removed from the 2.5 kids and house with a red door in the suburbs, but it's still going to suit our increasingly mobile young population. For investors and young professionals, it's a sound option to get ahead in the market without facing huge price barriers.
One issue here is, as noted by CoreLogic and the Commonwealth Bank, rental yields have been sitting quite low of late, thanks to huge capital growth in real estate. This makes it difficult, but not impossible, to secure positive cashflow property that sustains your income. Simply put, you might have to start manufacturing equity - or engage a buyers' agent to help you find the real diamonds in the rough.
Look up Lakemba for $350,000
These tend to be the cheaper end of the line for apartments that are sitting under $500,000, but what about those with actual medians that sit this low? CoreLogic looked at the most affordable middle-ring suburbs (10km to 20km from the CBD) last year, and Lakemba stood head and shoulders above (or below?) the competition.
You can actually find yourself sitting pretty without distancing yourself from the city.
With a median unit price of just $362,363, it stood out as an incredibly affordable place to buy Sydney property, sitting just on the ring of the inner west suburbs as well. Neighbouring Punchbowl also featured on the list. Common wisdom would suggest you have to look far and wide for such affordable prices in the middle of Sydney's current housing situation, but with the right research you can actually find yourself sitting pretty without distancing yourself from the city.
The big picture
Overall, most homes in Sydney aren't going to be found below the half-million mark. However, that doesn't mean you should give up looking when you're in the market. Research from CoreLogic RP Data found that in the year to June 2015, 7.8 per cent of all houses sold went for under $400,000.
Meanwhile, 55.8 per cent of house transactions were between $400,000 and $1 million - surely many more there will sell for less than $500,000. When you're looking at units, the percentage below $400,000 increases to 16.8 per cent.
So even in Sydney, held aloft as an extreme vendors' market, it's possible to find incredible value. But how do you do it? For starters, you'll need a professional buyers' agent on your side who knows exactly where to find these properties. A good buyers' agent has the know-how and the contacts to get you access to exactly what you need, whether it's an off-market mansion in Point Piper or one of these sub-$500,000 purchases in the Inner West.
Want to find out more? Don't hesitate to get in touch with the team at Property Buyer.
Free download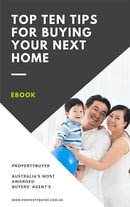 TOP 10 TIPS FOR BUYING YOUR NEXT HOME
Click
here
to download!