What would a Sydney property slowdown actually look like?



October 28, 2015 / Written by Rich Harvey
By Rich Harvey, CEO, propertybuyer.com.au
It has rained and poured for people after investment property in Sydney over the last few years, but is the deluge of capital gains on its way out? According to a CoreLogic RP Data article from researcher Tim Lawless on October 1, the investor market had already begun to slow down.
"Just because we're coming down from a strong peak, it doesn't mean growth is going away"
He looked at Australian Bureau of Statistics data and determined that speed limits on investment home loans were having an impact on the market, with credit growth in this sector slowing down in a way not seen since October 2013.
When you couple this with interest rate rises from Westpac and the like, it's easy to get caught up in the idea that the Sydney market is on the way out. But remember: just because we're coming down from a strong peak, it doesn't mean growth is going away.
A post-peak investment market
The median value growth for Sydney property, according to CoreLogic, was 16.72 per cent in the year to September. This is astonishing positivity, and even if an investor slowdown reduces median value growth, there will still be ample opportunity to reap the benefits of Australian property.
For example, BIS Shrapnel's Residential Property Prospects 2015 to 2018 report indicated that New South Wales was likely to return to single digit value growth after the 2015-2016 financial year. Looking even more closely, SQM Research's Boom and Bust report for 2016 indicates that growth in Sydney could remain as strong as 9 per cent.
This would still be stronger growth in property than any other city in the country over the past year (bar Melbourne). Even the lowest predicted growth of 4 per cent is a stronger performance than what most capital cities managed this year.
It's a more sustainable level of growth that is likely to calm any lingering fears of an alleged overheating housing market, and will still produce good yields for house hunters.
A slowdown can provide you with more choice
If the value growth in Sydney fails to continue matching current levels, it can actually have a lot of positive impacts on the supply side of the market. Mr Lawless discussed this in an October 21 article about the future of Australian property.
"A slowdown in housing market conditions, particularly in Sydney where growth rates have been extreme and affordability is challenging, will be a welcome development for prospective buyers," he noted.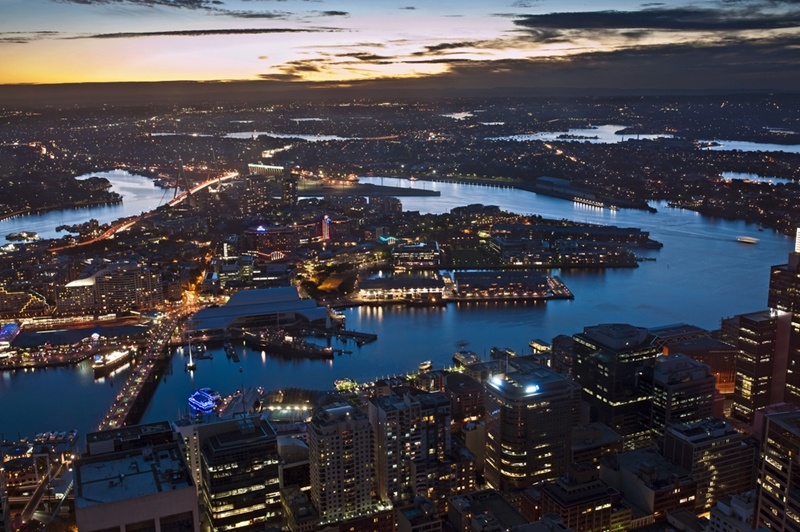 This is because more stock is emerging on the market as September listings in 2015 were 11.1 per cent higher than the same time a year before. It gives house hunters more freedom to choose their dream home, as well as secure positive cashflow property without feeling rushed into making an investment decision.
We've seen fewer inquiries of late due to APRA constraints, but I don't think this means the Sydney market is on the way out. As the SQM figures have shown, a decline in the speed of real estate growth does not actually mean growth goes away. We've been extremely fortunate in the Sydney property market to see extreme capital growth in the last few years, but we shouldn't take this for granted - these have been very special conditions.
As more choice emerges on the market and growth does ease back to a more sustainable level, it will become more important to do your due diligence when entering the market. Not every home is going to generate the capital growth you want but with the help of a buyers' agent, you can cut out the guesswork and still make the most of a market that is settling down.