The Mindset of Successful Investors - August 2020



August 19, 2020 / Written by Rich Harvey
By Guest Blogger: John Lindeman, CEO
www.lindemanreports.com.au
Over the last fifteen years I have answered thousands of questions from property investors at events, workshops and webinars, but never so many and none so urgent as those that I am being asked right now.
Here are the most pressing questions I've recently received and my answers to help you develop a Covid proof mindset for investment success.
How important is timing my purchase vs time in market?
Baron Rothschild once famously said, Buy when there's blood in the streets, meaning that the best time to buy is when everyone else is trying to sell.
The issue I have with this is that we don't know that the bottom has been reached until growth has returned, so buying at the apparent bottom could mean further falls are coming.
To this famous quote I would add Buy when there's blood in the streets, but not if it's yours. In other words, it's never a good time to take risks with your investments, especially with property which is easily the biggest investment most of us will ever make. The best time to buy is when we are confident that good growth is about to return, or has already started.
How can I take advantage of Covid conditions to buy well?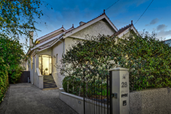 Although the pandemic is creating a short term crisis, it will have many long lasting consequences, bringing changes to where we live, how we work and what we do to relax. Some areas are relatively immune to economic downturns and could even buck any negative trend. These tend to be well-established suburbs where properties experience long hold periods between sales of up to twenty five years.
How can I take a long term perspective, when all the news is negative?
Over the last decade, our news sources have changed dramatically. We now rely on digitally delivered media for the news that we traditionally obtained from magazines, periodicals and daily newspapers.
As a direct result, the use by or expiry date of news stories has shrunk from weeks to hours and less with grabs and headlines only catching our eye for seconds.
Our news sources focus on immediate and imminent issues, on breaking news rather than in depth analysis. Don't expect such news sources to deliver any insights into property investment, but rely on proven and trusted providers of property market information to give you their long term perspectives.
How long should I hold a property to see great results?
There is no one answer to this question, because every suburb and each property is different, offering a mix of risk, volatility, cash flow and growth potential. The period of time you need to hold also depends on your desired outcomes, which could be quick market driven growth for a renovation or small development, consistent cash flow for a SMSF investment, or long term buy and hold security.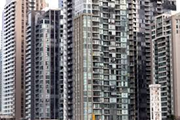 In general, the areas and types of property which offer speedy price growth also carry the greatest risk of price falls, because they tend to have large numbers of renters and investors.
Tenants move far more frequently than owner-occupiers because they don't own the properties they live in
Investors don't live in the properties they own, so they can be bought or sold more quickly as changes in rental demand occur, with resulting booms or busts.
How can I minimise rental vacancy factors?
Investors seeking cash flow should buy in areas where rent demand is high and ongoing, and the threat of further development is minimal. There are many different types of renters, such as permanent renters in ex Housing Commission locations, permanent overseas arrivals who rent for some years before buying their first home, students renting near teaching institutions, construction workers renting near mining and infrastructure projects and tourism workers in holiday destinations.
Some of these are temporary, and some rental demand is being impacted by the current border closures, so selecting an area that has escaped the current collapse in short term rental demand is essential. Always check with local property managers that the area has a wait list of prospective tenants seeking homes, rather than a list of vacant homes waiting for tenants.
How can I get over the disease of paralysis of analysis?
No wonder that investors often end up confused, with so many numbers and so much data out there to choose from. Over the years I have seen all of the following stats used by different experts at various times to make their housing market predictions.
They quoted housing finance, population changes, dwelling approvals, building commencements, unemployment, affordability, stock on market, vendor discounting, time on market, auction clearance rates, rental yields, rental vacancy rates, gentrification, property clocks, past performance, market cycles, market tightness, on-line search trends, prices, sales, listings and many more.
The only thing missing from this list is probably the study of tea leaves, or maybe reading tarot cards. The point is, that there is not just so much data available, there is too much data.
The easiest way to get over analysis paralysis is to rely only on information provided by recognised analysts or experts with proven published records of past success, and who use proven statistical methodologies which have delivered a consistently high rate of accuracy
John Lindeman is the In-Depth columnist for Your Investment Property Magazine and a popular contributor to property related media. John also authored the landmark best-selling books for property investors, Mastering the Australian Housing Market and Unlocking the Property Market, both published by Wileys. Visit www.lindemanreports.com.au
To have one of our friendly Propertybuyer - Buyers' Agents contact you:
or
call us on 1300 655 615 today.