SEMINAR: Expert Real Estate Insights - How to capitalise on a Buyers Market
Rich Harvey is excited to be a guest speaker at this free registered event on Thursday, 12th July at 6pm in Sydney.
The property market is in a constant state of change and with the boom conditions well and truly behind us, the market is now back in favour of buyers. Discover how you can take advantage of the changing market conditions and make securing your dream home or investment property a reality.
Rich Harvey, Buyers Agent and CEO and Founder of Propertybuyer (and expert buyers agent on Nine's "Buying Blind") will address the most common frustrations and fears that buyers and sellers experience and provide expert advice for anyone considering a move this year. Rich, will also outline smart ways you can research the market, work out what price to pay and successfully buy at auction. Rich will also give his perspective on the current market and the future outlook for property prices.
Topics covered at this special event include:
Property market outlook for 2018
Tips for researching the market
How to successfully buy at auction
How to accurately assess property values
Five expert tips to negotiate like a professional
Strategies for taking advantage of a slowing market
Things to watch out for – Hazards and pitfalls
How a buyers' agent fast tracks the process
Smart home buying and investment strategies
Financing your next move – understand how to get pre-approved fast
Speakers:
About Rich Harvey
CEO & Founder, propertybuyer
Rich is the CEO & Founder of Propertybuyer, a buyers' agent, property investor and professional economist with over 20 years' experience in the property industry. Rich is also the President of REBAA (Real Estate Buyers' Agent Association) and serves on a voluntary basis to improve ethics and standards in the real estate industry. He is a research expert and highly skilled in investment analysis and negotiation techniques that can deliver real savings for his clients. Rich and his team have purchased over 2500 properties for their clients. As Australia's leading Buyers Agent, Rich has won 30 major awards including the prestigious National Telstra Business award and also named the winner "Best Buyers Agent in Australia" by the Real Estate Institute of Australia (REIA).
About Emerson Connors
Suncorp Local Market Manager Sydney

Emerson who is based in the recently opened Suncorp Discovery Store Sydney will discuss the process of buying a home, whether it be as an investment or as your own home as it can be a long and arduous process.
There is a lot more to buying a home than saving money for a deposit, making an offer then paying a mortgage. With a strong focus on Customer Service, Emerson will outline the home buying journey and exactly what happens when settling a property and explore what are the best finance options to fund your next purchase.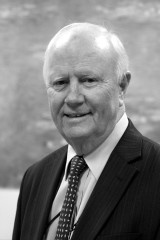 About Julian Peters
Special Counsel & Notary Public, Aitken Lawyers

Julian has a very broad experience in property law, spanning over three decades .
Julian has represented and advised clients on all aspects of retail and commercial leasing, land subdivisions,development and sale of commercial buildings in major shopping centre's, along with domestic lending and mortgages.
Julian works closely with his clients to deliver effective and valuable advice that takes the trouble and worry out of large scale development opportunities, pin pointing and resolving hidden – and, potentially, costly – issues quickly.
Julian takes a measured and determined approach to all his work, and, because of his keen grasp of the legal issues facing his clients; he appears regularly in the media, providing expert commentary on property development and related issues.
This event is likely to book out so reserve your ticket early.
DETAILS:
Date: Thursday 12th July, 2018
Time: 6pm to 9pm (6.30pm start)
Where: Suncorp Pitt Street (Discovery) Store, 197 Pitt Street Mall, Sydney NSW 2000
Telephone Queries: 1300 655 615
EXPO: Property Buyer Expo - Sydney
Details to come