To Buy Now or Not to Buy – That is the Question - February 2020



February 25, 2020 / Written by Rich Harvey
By Guest Blogger, Peter Koulizos, property lecturer and author
www.thepropertyprofessor.com.au
Click here to watch the video: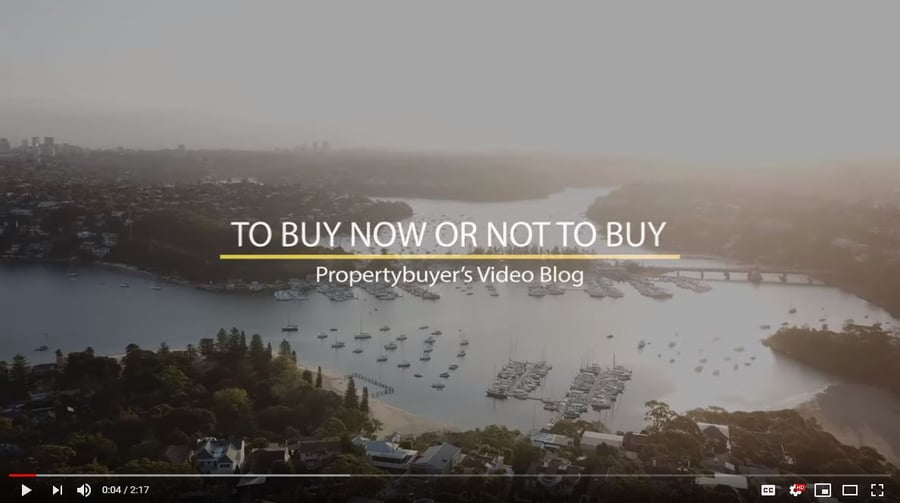 The Sydney and Melbourne property markets in particular are rebounding quickly and buyers are getting frustrated at trying to crack into the market when prices are rising.
Do you wait for the elusive moment when the market hits the bottom and then buy or do you just pounce when the market is hot?
For those people looking to buy in Sydney and Melbourne and waiting for the market to bottom out, good luck! The market in both of these cities bottomed out just recently in June last year so the next dip in property prices is a few years away yet. The good news for those wishing to buy cheaply is that both of these markets have yet to reach the property prices as of the June 2017 peak.
What I commonly find with people who are looking to buy at the very bottom of the market is that they never buy. They don't know that the market has hit the bottom until it starts to rise. Their excuse for not buying is that the market is now on the rise and they will wait for the next bottom. And so this behaviour continues for many property cycles.
People need to realise that most home buyers and investors make their money in property by buying and holding for the long term and there is no need to rush in and make a rash decision without all the necessary due diligence and research.
To illustrate my point, let's assume that the most recent property growth rates continue and property prices double every 15 years. If you hold a property for the term of the loan (30 years), the property value will increase four times. In other words, if you bought a property today for $700,000, in 15 years' time it would be worth $1,400,000 and in 30 years' time it would be worth $2,800,000.
If it is a really great property, so what if you originally paid $705,000 or $710,000? The capital growth on the right property in the right location would mean that the little extra you paid in the beginning is insignificant compared to potential gains you could make in the end.
This doesn't mean that you potentially overpay for every property that you're interested in, just because you're getting frustrated that you are being outbid at every auction.
If it is the right property (a house, the older the better and on a decent sized block of land), in the right location (a suburb close to the CBD and/or beach and amenities and situated in the right street), then you may consider paying that little bit extra to secure a great property. However, if it is a brand new studio apartment in amongst thousands of other apartments, you should not overpay. In fact, you shouldn't buy this brand new studio apartment in amongst thousands of other apartments as it is already overpriced and will have negligible (if any) capital growth.
In summary, most money in property investment is made by buying and holding for the long term. Don't be rushed into making a rash decision. Do you due diligence and research and when you feel that you (or your buyers' agent) have found a really great property, just buy it.
To have our friendly buyers' agents contact you:
or
call us on 1300 655 615 today.