Possible US Recession And Impacts On Australian Property



July 13, 2022 / Written by Rich Harvey
By Guest Blogger, Pete Wargent,
Next Level Wealth
Yield curve inversion!
One of the many favourite pastimes of screen jockeys and economic commentators is carefully watching the yield curve for signs of an inversion.
The concept is simple enough: as financial markets see the excrement heading squarely for the fan, more defensive capital is allocated to 10-year Treasury bonds, and longer-term bond yields falling much faster than short-term yields can signal trouble ahoy.
You can see from the inversions which began in June 1989, July 2000, and August 2006, for example, that financial markets tend to anticipate recessions neatly ahead of time.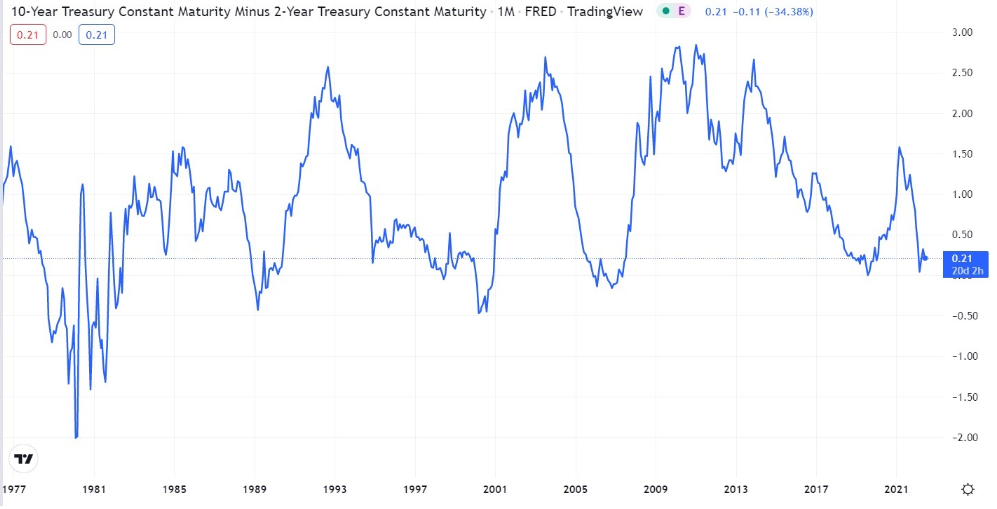 And as I write this today, the yield curve has posted its deepest inversion since 2007.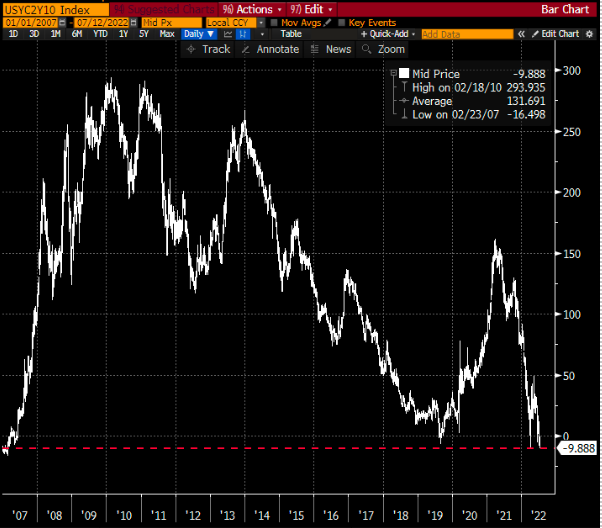 What gives?
In short, the Federal Reserve will have a very tricky balancing act to engineer a 'soft landing' next year, by hiking interest rates fast enough to bring runaway inflation down from close to 9 per cent towards the 2 per cent target, but not so fast that consumers are panicked into driving a recession.
Not foolproof
Although an effective tool over the past 40 years, this is hardly a foolproof indicator, of course, and you could certainly make a case that we haven't been living through a time of conventional policy.
Conspiracy theorists might also raise an eyebrow at the yield curve inversion which began in May 2019 - were we potentially heading for a recession anyway or did markets somehow predict the pandemic ('plandemic'!)?
We might never know the answer to that particular teaser, but evidently the Federal Reserve faces a stiff task in pulling off a soft landing in 2023. 
Since the yield curve has flattened and then now inverted more than once since April, arguably this has flagged an apparent risk of a US recession within 6 to 18 months. 
What about in Australia?
In Australia, inflation isn't expected to peak until the final quarter of 2022, as a surge in construction costs, rents, and power and energy prices flow through to the official inflation figures.
As such, we should expect interest rates to rise from here, and probably right the way through until February next year (when the December inflation figures are finally reported).
Financial market pricing has been extremely aggressive with regards to interest rates, looking for the cash rate target to rise towards 3 per cent by the end of the year, and possibly even higher in early 2023.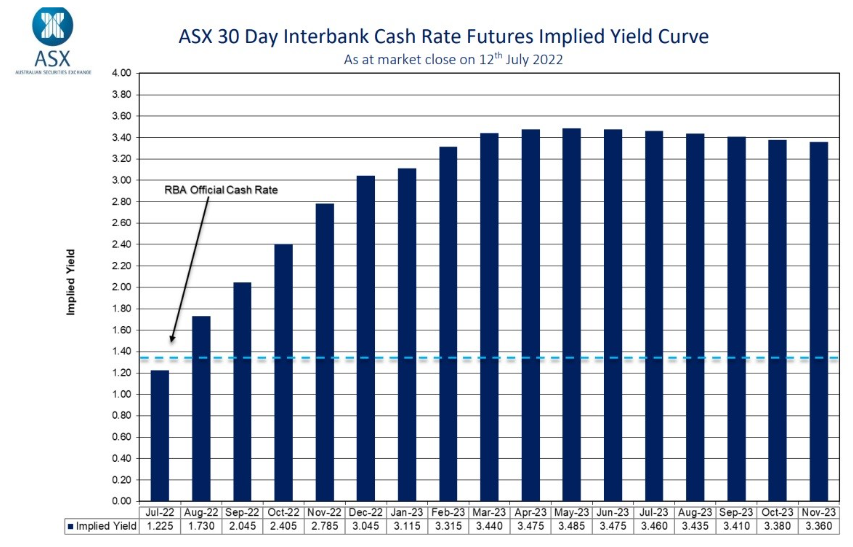 Most economists think this is too much, and that the terminal cash rate for this cycle will prove to be about 2½ per cent.
The good news for borrowers is that analysts now believe that central banks around the world will be back to easing by the middle of next year.
Impacts on Australian property
What impact would a US recession have on Australian property?
It used to be said that if America sneezes the rest of the world catches a cold, and there is some truth in that (especially for global stock market returns).
That said, it doesn't necessarily follow that a US recession would lead to a negative outcome for Australian property.
In fact, the ensuing stimulus and decline in interest rates, such as we saw in 2007-2009, could lead to the next bull market phase of the cycle.
Many of the key supply and demand fundamentals for the Australian property market are the strongest we have seen for years.
Immigration is picking up again, at a time when rental vacancies are at the lowest level in 16 years, while we have record employment, all-time highs in job vacancies, rising incomes, and the lowest unemployment rate in 50 years.

Sentiment shifts
What's missing at the moment is confidence.
Many borrowers have never experienced increasing interest rates before, and for as long as there is a fear of rising rates, overall housing market activity will likely be slowing.
The Australian residential market tends to be resistant, though, and possibly by February households will understand that the rate hiking cycle will be drawing to a close, while interest rates in both absolute and historic terms remain relatively low.
Prospective buyers should look to take advantage of the prevailing conditions where they may be able to negotiate hard.
In New South Wales, buyers in the price bracket under $1.5 million have an opportunity to get in ahead of proposed stamp duty reforms which are due to come into effect in January 2023, whereby first homebuyers may be able to opt to pay no stamp duty.
To have one of the friendly Propertybuyer Buyers' Agents to contact
you in regards to buying property :
or
call on 1300 655 615 today.