Sydney Auction Market Shines Through the Mid-Winter Gloom - August 2020



August 3, 2020 / Written by Rich Harvey
By Guest Blogger, Dr Andrew Wilson, Chief Economist,
My Housing Market
Sydney's weekend home auction market continued to produce encouraging results for most sellers over July despite concerns over rising coronavirus cases and reports of a weakening local economy.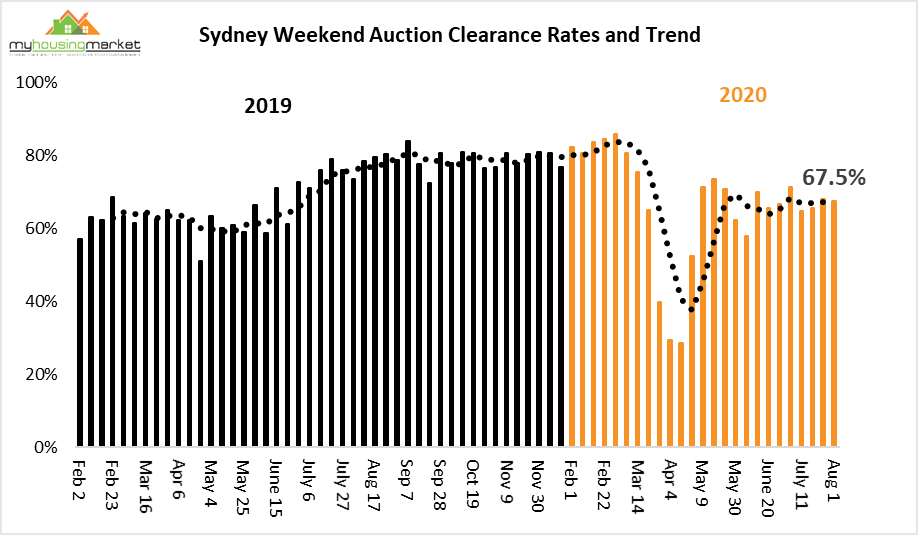 Sydney recorded a weekend auction clearance rate of 67.3% over July which was higher than the 65.0% reported over June but lower than the 74.8% reported over July last year.

Auction clearance rates however have been impacted over recent months by unusually high numbers of withdrawals which – as these are counted as non-sales - has acted to push down headline rates.
Initially, restrictions on open-air auctions in April and May was the catalyst for significant withdrawals of scheduled home auctions during that period.

However high levels of withdrawals have persisted over recent months likely reflecting the emergence of the new online auction marketing technique – a hybrid conversion of typical private treaty listings.
This emergence is also reflected by significantly higher number of properties listed as auctions compared to the same period last year – despite generally weaker market conditions indicated by other comparative measures such as prices growth.

2458 homes were reported listed as weekend auctions over July which was higher than the 2306 listed over June and well ahead of the 1607 auctioned over July last year.

Sydney recorded a median weekend auction price of $1,197,000 over July which was similar to the $1,200,000 recorded over June and remained 6.0% higher than the $1,130,500 recorded over July last year.
The value of homes sold at auction over July increased by 23.8% over the month and was 37.5% higher than recorded over the same month last year.

Top regional performer over July was the Central Coast with a clearance rate of 74.9% followed closely by the Northern Beaches with 74.6% and the Inner West 71.6%.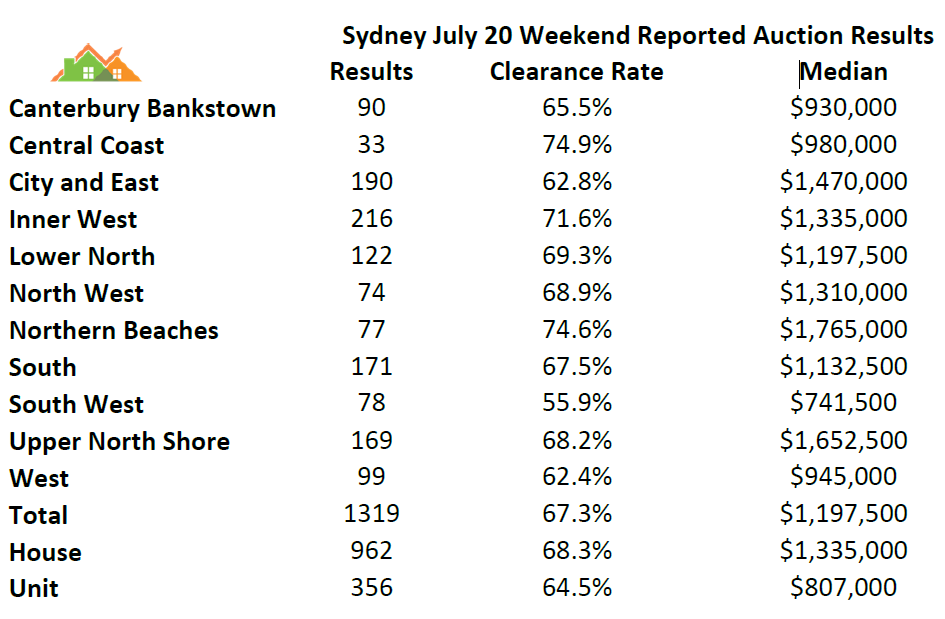 Ashfield was Sydney's leading suburb for reported weekend auction sales with 14 over the month followed by a number of suburbs with 12 sales including Carlingford and Marrickville.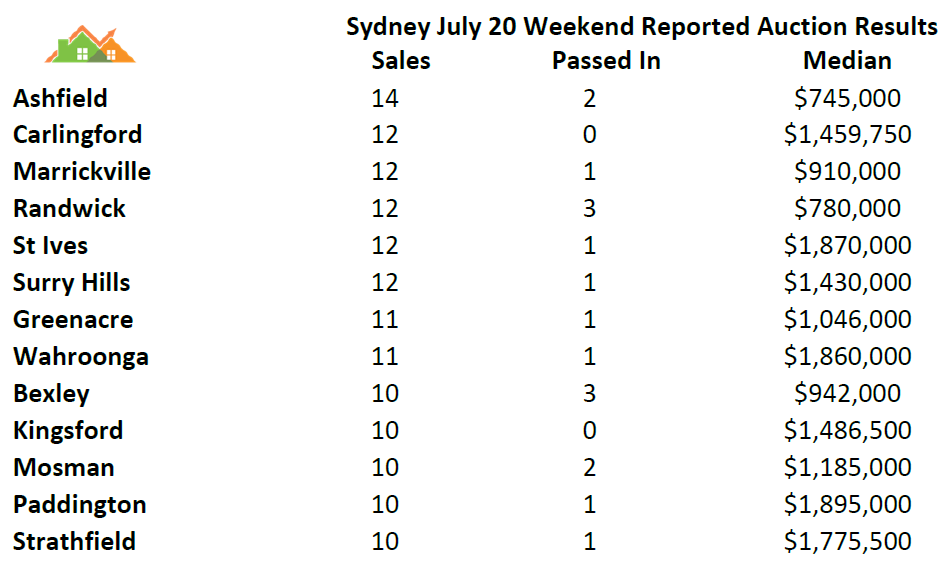 A 5-bedroom house in Woollahra reported the highest weekend auction sale over July at $8.1m followed by three houses with prices over $5m in Vaucluse, Warrawee and Burwood.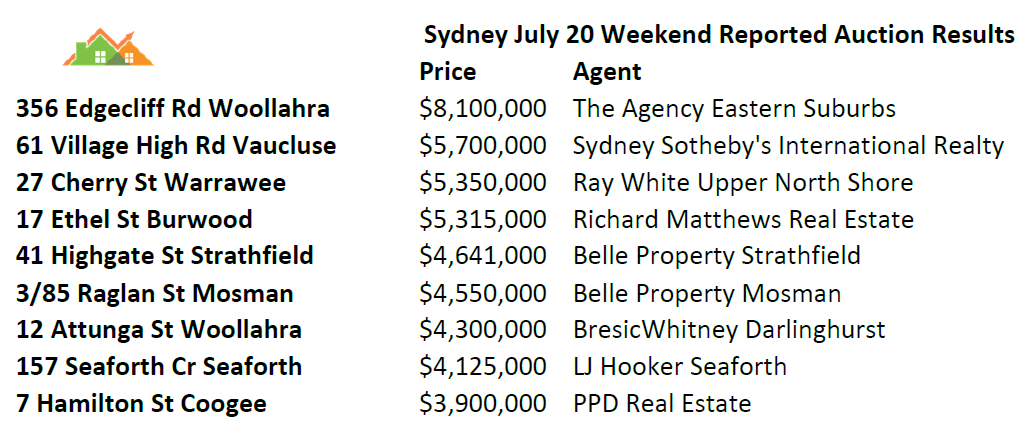 The prospects for the Sydney housing market remain positive heading into the typically robust spring selling season with prices set to remain steady overall.

Government stimulus packages will provide a fillip for the Sydney economy which remains the top capital city performer and will benefit from new policies directed particularly to first home buyers.
Much will depend naturally on continued local control over the coronavirus, but certainly the Sydney market continues to exhibit its resilience.
To have one of the friendly Buyers' Agents from propertybuyer to contact you
about bidding at Auction for you, then click below to :
or
call us on 1300 655 615 today.