As a busy professional, you are an expert in your own field and concentrate on growing your own business. In fact, your clients may come to you for professional advice or you may have already been looking for a new premises yourself and understand the value of having a professional on your side. It's a time consuming and often frustrating process to shortlist and inspect properties, research commercial real estate market rates and negotiate the price for lease or for sale, along with the terms of the contract.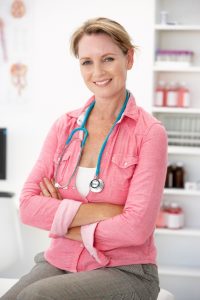 It's also potentially costly to not have someone negotiating on your side as sales agents are only acting in the best interests of the vendor (as they are legally obliged to do) and may try to extract every dollar from you if they know you are truly interested in the property or additional office space. In addition, with such intense competition in the Sydney market at the moment, the price of a property can materially increase within as short as 6 months.
Whether you buy or lease a property, the terms of the contract are vital and can vary substantially from one property to the next. In general, industrial real estate and commercial property contracts are more complex than their residential counterparts. That is why we encourage you to have a team of reputable professionals on your side, including a solicitor and tax advisor, who can advise you on whether buying or leasing the property is most suitable for you. They can also discuss the financial implications of purchasing the commercial property in different entities – for example your superannuation fund. If you don't have established relationships with those professionals already we can also assist you with this.
How the Process Works
Our professional buyers' agents will help you find, appraise and purchase the ideal commercial property for your specific requirements. Once we determine your requirements, we will undertake an exhaustive and personalised search to locate all the real estate that matches your brief. We will then shortlist the best of the best and present these to you. These may include off-market and pre-market properties so you can get the jump on other buyers.
Only once you are completely satisfied that the property meets your requirements will our buyers advocates and real estate analysts undertake a thorough analysis of the contract terms, including current and likely future outgoings, comparable sales, local market conditions, building condition and compliance, tenancy profile and development potential (as required) and compile our findings into a report. This will allow us to determine the true value of the property and confidently proceed and negotiate strongly and without any emotion to achieve the lowest possible price.
Completing inadequate due diligence or only obtaining selective information can lead to misinformed decisions and mistakes that are expensive and time consuming to resolve. It therefore makes sense to get independent advice and local knowledge from a buyers' agent who is acting in YOUR best interests to help find the most suitable commercial property for YOU.
We cover the following property types for owner occupiers and investors:
Strata office suites and freehold buildings

Retail

Mixed use buildings (including shop-top housing)

Industrial facilities (eg. warehouses)

Medical facilities

Shopping Centres

Hotels/ Leisure facilities

Land development

DA approved sites
Whether you're looking to buy or lease commercial property, Propertybuyer will assist you get the most suitable commercial space within your budget for your business. If you are looking for commercial property in other capital cities (Melbourne, Brisbane, Adelaide, Perth, Darwin or Canberra) – just ask us for a referral to our trusted buyers agents network in other states.